MBA Education/MISMO Webinar May 1: Timeline and Updates for FHFA Credit Scoring Changes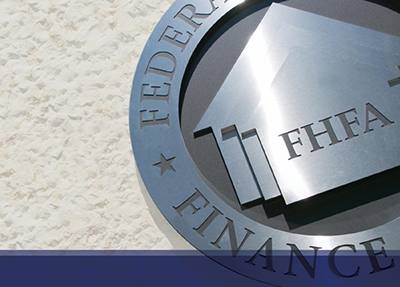 MBA Education and MISMO hold a timely webinar, Timeline and Updates for FHFA Credit Scoring Changes, on Monday, May 1 from 1:30-2:30 p.m. ET.
The Federal Housing Finance Agency's recently announced timeline puts into motion major changes that are on the horizon for much of the industry in the next 12 months. Join MBA and MISMO subject matter experts for a look at the facts and what your organization needs to know to start preparing for significant changes.
FHFA recently requested stakeholder input as Fannie Mae and Freddie Mac replace the Classic FICO credit score model with the FICO 10T and the VantageScore 4.0 credit score models, and transition from requiring three credit reports to requiring two credit reports for single-family loan acquisitions.
FHFA said the bi-merge credit report implementation could occur by first quarter 2024; delivery and disclosure of the additional credit scores is estimated to begin in third quarter 2024. Incorporation of the new credit score models into pricing, capital and other processes is estimated to occur in fourth quarter 2025.
"These changes are expected to further support accuracy, innovation, and inclusion in credit score models and to reduce costs and encourage innovation in credit report requirements," FHFA said.
Sasha Hewlett, AMP, MBA Associate Vice President of Secondary and Capital Markets, said validation of FICO 10T and VantageScore 4.0, announced at the MBA Annual Convention last October, "will require significant revisions to operational processes and policies across the industry."
Rick Hill, MBA Vice President of Industry Technology, said MBA and MISMO have actively engaged with the industry to identify potential implementation issues ahead of the multiyear transition, and both organizations will continue to engage with members and provide necessary feedback to FHFA.
"MBA has encouraged FHFA and the GSEs to consider the entire mortgage ecosystem – not just GSE processes – in the implementation plan," Hill said. "We encourage our members to provide feedback on all aspects of the plan and timeline directly to FHFA and the GSEs, via the survey."
A link to the survey can be found here.
The proposed changes are multi-faceted and will impact various elements of your business. Now is the time to get in front of the changes while having the opportunity for your voice to be heard. FHFA is requesting feedback before the end of May, and the industry will be best served by an informed and cohesive voice that includes as many participants as possible. While it may be too early to answer your questions, this webinar is a chance to raise awareness and for MBA to hear your pressing concerns.
During the webinar, participants will:
–Hear the latest information from FHFA, including the proposed timeline for implementation
–Understand high-level impact to different stages of the loan lifecycle and identify impacted stakeholders
–Provide guidance on how and when to respond to FHFA's solicitation for feedback
–How to participate in MBA policy and advocacy efforts, and MISMO's role in supporting as seamless of a transition as possible
Target Audience
–Heads of Production and Business Development
–Heads of Underwriting and Underwriting Professionals
–Risk and Credit scoring Professionals
–Secondary and Capital Markets Analysts
–Investors and Correspondent Lenders
Speakers
–Jan Davis, Vice President, Operations, MISMO
–Sasha Hewlitt, AMP, Associate Vice President Secondary and Capital Markets, MBA
–Rick Hill, Vice President, Information Technology, MBA
–Mark Fisher, VP, Loan Sourcing Digital Solutions, Fannie Mae
–Kathy Scanlon, AMP, Product Development Director, Freddie Mac
For more information and to register, click here.