Dealmaker: Dwight Capital Finances $88M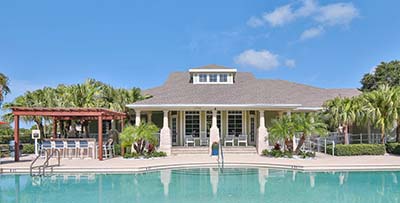 (Springs at Palma Sola, Bradenton, Fla.)
Dwight Capital, New York, closed $87.4 million in HUD 223(f) loans for properties in Florida and Texas.
Dwight provided a $57 million HUD 223(f) refinance for Springs at Palma Sola, a 293-unit apartment community in Bradenton, Fla. The property includes 19 two-story apartment buildings and a community building on nearly 30 acres. The loan benefited from a Green Mortgage Insurance Premium reduction set at 25 basis points because the property is Energy Star certified. Dwight Managing Director Kevin Lifshitz originated this transaction for Continental Properties Co.
Dwight also closed a $31.4 million HUD 223(f) loan for The Village at Lakefront, a 242-unit apartment community in Little Elm, Texas. The property delivered in 2017 and includes two four-story apartment buildings, a clubhouse with a community room, fitness center and leasing office on 6.4 acres. The loan benefited from a Green MIP reduction as The Village at Lakefront is in the process of achieving an NGBS Bronze certification.
Dwight Partner Brandon Baksh originated this transaction for borrower ChadNic Properties, Farmers Branch, Texas.