Dealmaker: M&T Realty Capital Corp. Provides $99M in Utah, Virginia
M&T Realty Capital Corp., Baltimore, provided $98.6 million for multifamily properties in Utah and Virginia.
In Herriman, Utah, MTRCC Managing Director Bob Kaplan and Marc Schaefer and M&T Bank Commercial Credit Team Lead Ryan Warthen closed a $29.7 million FHA-insured loan on a 126-unit multifamily property.
The fully amortizing 35-year loan closed with a 4.1% fixed rate.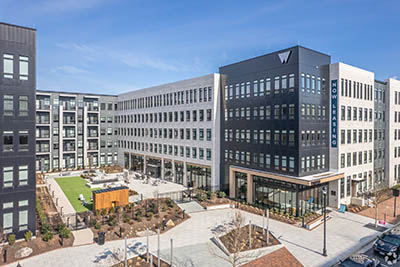 MTRCC also closed a $68.9 million Freddie Mac Optigo lease-up loan for a 349-unit Richmond, Va., apartment community. The 11-year fixed-rate loan took out the property's construction financing. It included five years of interest-only payments.
Debra Goldstein, Senior Vice President in MTRCC's Washington, D.C. office, worked with M&T Bank Vice President and Commercial Real Estate Relationship Manager Chelsea Carroll from the bank's Richmond office.
"The property was only 50 percent occupied when we started the process and has a partial real estate tax abatement that won't go into effect until the second loan year," Goldstein said. "With the property's strong leasing trajectory, we were able to clear the market, creating a competitive lending process. We worked with Freddie Mac to utilize their Lease-Up program with minimal structure and risk to the borrower. In addition, the borrower was able to obtain full benefit of the abatement at closing."