People in the News Sept. 14, 2022: JLL Capital Markets Adds Danté Thomas to Affordable Housing Team
JLL Capital Markets Adds Danté Thomas to Affordable Housing Team
JLL Capital Markets, Philadelphia, hired Danté Thomas as Managing Director of its affordable housing production team, responsible for optimizing financing from a variety of capital sources, including Fannie Mae and Freddie Mac.

Prior to joining JLL, Thomas most recently served as Vice President of Product Originations for Berkadia Commercial Mortgage for four years, working directly with originators, clients and capital providers to structure transactions geographically dispersed throughout the country. Before that, he served as the Director of Real Estate for the Housing Partnership Equity Trust, which is now majority owned by Lincoln Avenue Capital. He began his career as a senior asset manager and underwriter with Fannie Mae's multi-housing mortgage business and also worked for the District of Columbia's Housing Finance Agency as a Senior Development Officer.

Lance Wright Joins Greystone as a Managing Director in Texas
Greystone, New York, hired Lance Wright as a Managing Director in the company's Dallas office. He will focus on the origination of multifamily and commercial real estate loans across the United States.
Prior to joining Greystone, Wright was a Managing Director at Lightstone Capital Group, where he led the originations efforts across the Central and Southeast Regions. Prior to Lightstone, he opened the Dallas office for ACORE Capital in 2015 and worked there for five years overseeing origination and underwriting efforts for the Central Region, where he closed more than $4 billion of debt volume through 2020. Prior to ACORE, he worked at GE Capital Real Estate/Heller Financial for more than 18 years from 1997 to 2015, holding multiple positions including Regional Director, where he oversaw the origination efforts in the Central U.S.

Rich LaBarca joins Sales Boomerang/Mortgage Coach as Chief Product and Technology Officer
Sales Boomerang, Owings Mill, Md., and Mortgage Coach, Irvine, Calif., appointed Rich LaBarca as Chief Product and Technology Officer. He will oversee unification and expansion of Sales Boomerang and Mortgage Coach's products and technologies.
LaBarca has more than 30 years of experience creating and growing data and insights-focused software as a service products and companies, including with AddThis, a provider of behavioral audience data and website marketing tools, which resulted in a successful acquisition by Oracle. Since then, he has led data, insights and identity-focused products as an executive at Oracle Data Cloud and grew Microsoft's Customer Data Platform (CDP) as its Partner General Manager.
MMI Names Heidi Iverson Regional Director of Growth
Mobility Market Intelligence, Salt Lake City, Utah, named Heidi Iverson as a regional director of growth. She will consult and strategize with MMI's clientele to identify growth opportunities to drive adoption and increase return on investment.
Iverson's mortgage experience includes building internal recruiting departments at several companies, including Guild Mortgage, ClosingMark Home Loans and Castle & Cooke Mortgage LLC. Previously self-employed as the founder of PlacedE, a mortgage recruiting agency, she has first-hand experience with MMI, having implemented it with PlacedE clients.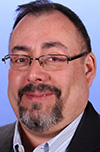 BlackFin Group Taps Rick Grant to Lead Industry Think Tank
BlackFin Group, Denver, announced veteran journalist and communications consultant Rick Grant will serve as chair of its innovation-focused think tank, the Innovation Leadership Cohort. The ILC includes industry leaders from regional, state and community – banks, credit unions and independent lenders and the technology and settlement services firms that support them. The group was first assembled in 2020 and comprises more than 30 industry executives who come together quarterly to discuss the current state of the industry and work together to solve industry problems.
Grant has been writing about the industry since 1997 and is a frequent conference speaker and facilitator.
Xactus Names Ross Gloudeman General Counsel/Chief Compliance Officer
Xactus, Philadelphia, named Ros Gloudeman General Counsel and Chief Compliance Officer, responsible for providing leadership around Xactus' legal and compliance strategies.
Prior to joining Xactus, Gloudeman, whose expertise is in dealing with unique regulatory issues that face businesses, was General Counsel and Chief Compliance Officer for Azimuth GRC, a Regtech company specializing in regulatory compliance and testing solutions. He also held executive roles in legal, risk and compliance at Home Point Financial Corp., and also served as Executive Risk and Compliance Officer for Walter Investment Management Corp. and Chief Compliance and Regulatory Counsel for Black Knight Inc.

Covius Announces Executive Leadership Promotions
Covius Holdings Inc., Denver, announced several senior-level promotions within its leadership team:
Kevin Miller, former Executive Vice President of Finance, becomes Chief Financial Officer. He joined Covius with the WALZ acquisition in 2015. In his new role he will lead Covius' Finance, Treasury, Accounting and Financial Planning teams and play a large role in the company's investor engagement.
Jimmy Walby, former Deputy Chief Operations Officer for Covius' NTC platform, has been promoted to Executive Vice President of Operations with NTC. He is responsible for NTC's New Product Development, Research, Document Production, File Service and Quality Control teams. He will continue to guide NTC's workflow strategy and organization of all essential operational processes.

John Dominey, former VP of Corporate Development, has been promoted to SVP of Corporate Development. He has been with Covius for more than five years and has continuously assumed greater responsibilities and oversight of the Corporate Development team. He will lead all merger and acquisition, strategic planning, capital raising and investor relations activities.
Michael O'Connell, Chief Operations Officer of NTC, will transition out of his current role at the end of September and into a Senior Executive consulting role focusing on partner strategy and business development, leveraging his 17 years serving the industry and NTC's clients.

Former HUD Secretary Maurice 'Moon' Landrieu Passes Away
Former New Orleans Mayor Maurice "Moon" Landrieu, who helmed the city for most of the 1970s before becoming HUD Secretary during the Carter administration, died Sept. 5. He was 92.
Landrieu served as seventh United States Secretary of Housing and Urban Development, appointed by President Jimmy Carter in September 1979, succeeding Patricia Roberts Harris. Her served until the end of the Carter Administration in 1981. He also served as mayor of New Orleans from 1970-1978 and is widely credited with integrating the city government. Before that, he served on the City Council. His daughter, Mary, served as a U.S. senator from 1997-2015 and his son, Mitch, also served as a mayor of New Orleans an is currently a senior advisor in the Biden Administration.
"Moon Landrieu stood tall when other white leaders did what was comfortable. He was a trailblazer, a builder, and had the courage to make a difference throughout his life and his career, including as Secretary of HUD. HUD and the entire United States are better places, due to his unequaled and uncompromised service," said HUD Secretary Marcia Fudge.

National Multifamily Housing Council Names Sharon Wilson Géno President
The National Multifamily Housing Council named Sharon Wilson Géno, a 30-year veteran of the housing industry, as the organization's President-Elect effective October 11. Wilson Géno will assume the role of President from Doug Bibby at NMHC's Annual Meeting in January 2023, when he officially steps down after more than 20 years of leading the organization.
Wilson Géno most recently served as Executive Vice President and Chief Operating Officer of Volunteers of America National Services. For the entirety of her career, she has helped guide numerous for-profit, nonprofit, and governmental entities on housing affordability, housing policy and related development and operational issues.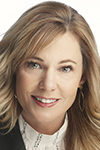 SingleSource Names Jodi Bell Vice President of Sales
SingleSource Property Solutions, Canonsburg, Pa., hired Jodi Bell as Vice President of National Sales. She will expand the company's efforts to help home lenders, mortgage holders and residential servicers increase efficiency and reduce costs through the optimal use of effective valuations, title and settlement services, property preservation, REO asset management, and document management services.
Bell, who has spent more than 25 years in mortgage servicing, previously held executive positions with ServiceLink, WFG National Title Insurance Company and The National Firm.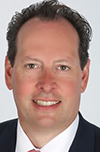 Mark Allen Joins Norcom Mortgage as Senior Vice President/Market Manager
Norcom Mortgage, Avon, Conn., named Mark Allen Senior Vice President and Market Manager, responsible for business development and management of Norcom Mortgage retail branches.
Allen brings more than 25 years of experience in team management and recruiting, mortgage and lending solutions, sales and customer service and relationship building. He began his career as a Senior Loan Officer and Affinity Program Manager for the New England region. Prior to joining Norcom, he served as the New England Market Director for an international financial services group where he implemented change management processes to support origination growth and managed all aspects of residential lending sales performance in the region.
Michael S. Afentoullis Joins Greystone as Managing Director
Greystone, New York, hired Michael Afentoullis as a Managing Director in St. Louis, focusing on providing capital solutions to multifamily, seniors, self-storage, office, industrial and retail investors in the Midwest and nationwide. He will also work closely with the Cushman & Wakefield teams in both St. Louis and Kansas City as well as throughout the country.
Afentoullis brings more than 25 years of commercial real estate and multifamily, seniors, self-storage, office, retail and industrial finance experience to Greystone, with specialized knowledge in Fannie Mae, Freddie Mac and FHA products as well as bank, life insurance, CMBS, bridge, mezzanine, preferred equity, C-PACE and historic and low income tax credit financing for both market-rate and affordable housing, as well as expertise in direct funding sources for a variety of CRE assets. Prior to joining Greystone, he was a Senior Vice President and Managing Director of Capstone Financial (later part of CBRE Debt and Structured Finance) and a Vice President at Northmarq Capital. Earlier, he served as a sales broker at Colliers Turley Martin Tucker and as an Asset Manager at Principal Financial Group and Vice President of participations at a small Midwest-based bank.

Brook Farm Group Adds Juliana Capalbo as Director of Operations and Finance
Brook Farm Group, Atlanta, hired Juliana Capalbo as Director of Operations and Finance, based in the company's New York office. Capalbo has 15 years of professional experience and will oversee the firm's operations, including accounting, information technology, human resources, and investor reporting. In addition, she will be actively involved in both asset and portfolio management as well as capital markets activity.
Most recently, Capalbo served as an outsourced COO/Director of Accounting and Finance Manager for 35+ startup clients across various industries including residential and commercial real estate, as well as private lending. Prior to that, she served multiple roles in both Portfolio Management and Finance at Waypoint Residential, overseeing asset and property management, reporting, information flow, and corporate accounting.