Dealmaker: Capital One Closes $30M Virginia Refinance
Capital One, McLean, Va., provided $29.4 million in financing to Fairfield Residential, San Diego, Calif., for Grand Oaks Apartment Homes, a 216-unit affordable housing community in Chester, Va.
The transaction included a new Low Income Housing Tax Credit allocation and will preserve the long-term affordability of the suburban Richmond property.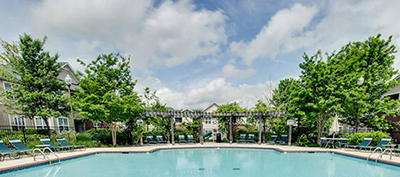 Grand Oaks Apartment Homes delivered in 2005 as affordable housing in a high-growth market. It reserves 32 of its 216 units for seniors, and the new financing reduced the maximum allowable rent on 10 percent of units to 50 percent of area median income. It also extended rent restrictions at 60 percent of AMI for the rest of the property. A bond allocation from the county's Economic Development Authority also supported the transaction.
Capital One Senior Vice President of Agency Finance Evan Williams originated the transaction, which closed in late July. The 16-year fixed-rate loan included two years of interest-only payments and will amortize over a 40-year schedule. It also included an earn-out provision that allowed the deferral of rent increases for Grand Oaks residents.
"As part of the financing, the property will be preserved with a renovation budget of over $12 million," Williams said. He noted the final bond allocation came just three business days prior to the bond expiration, ensuring the property could access tax-exempt bond financing.
Fairfield's plans to renovate the property include installing new bathroom and kitchen appliances, flooring and cabinets within units and new roofing and landscaping upgrades to the exterior.
"This preservation effort provided us the opportunity to make significant upgrades through renovated units and community spaces while extending affordability to the residents and families who call Grand Oaks home for an additional 25-plus years," said Paul Kudirka, Fairfield Senior Vice President and Head of Affordable Housing.