Dealmaker: George Smith Partners Secures $15M For Office-Retail Property
George Smith Partners, Los Angeles, secured a $15.4 million loan commitment to refinance a 381,754-square-foot Los Angeles office and retail building.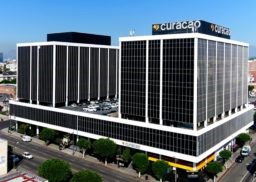 The property at 1625 W. Olympic Boulevard sits one-half mile west of L.A. Live and The Staples Center.
GSP Managing Director and Principal Gary M. Tenzer and Vice President Dasha Savchenko closed the deal. Tenzer noted the loan sponsor elected to reduce the proceeds to fund only $14.7 million of the committed amount to reduce excess proceeds from the refinance.
The new full-term interest-only loan replaced a commercial mortgage-backed securities loan that GSP arranged nearly 10 years ago. Due to the volatile interest rate environment, GSP worked with the sponsor and lender to provide a loan commitment with a five-month forward rate lock to eliminate the sponsor's rate risk and pre-pay the CMBS loan during the "open window" prior to its maturity. The new seven-year loan rate locked at a 5.04% fixed rate. Without the forward rate lock, the pricing would have been 75 – 100 basis points higher, GPS said.
The transaction presented several challenges. While the property was more than 93% occupied, the sponsor's office and retail affiliates occupied much of that space. In addition, the retail comprised 23% of the building's gross leasable area and its location on the ground floor and basement levels made it challenging for some capital providers concerned about owner/user and retail tenant concentration. GSP highlighted the building's long-term ownership, unique business strategy and strong sponsorship to source a lender eager to be part of the refinancing.