MBA Urges FHFA to Embrace Standards-Based Technology Approaches to Fintech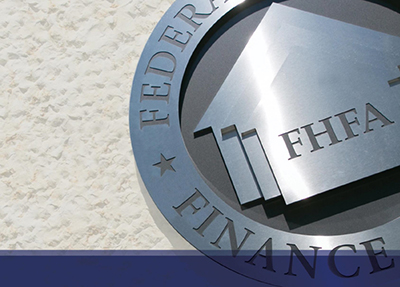 The Mortgage Bankers Association, in a letter last week to the Federal Housing Finance Agency, said the Agency should not inadvertently hinder innovation through choices made by its regulated entities.
"Multiple market participants, including lenders and technology vendors, are actively striving to provide solutions and meet their customers' needs," wrote MBA President and CEO Robert Broeksmit, CMB. "FHFA should ensure that it listens to many voices as it contemplates influencing the direction of the technology ecosystem."
MBA's comments come in response to a FHFA Request for Information on fintech in housing finance. FHFA in July created a new office to guide work in this area; FHFA Director Sandra Thompson has been vocal in advocating for better use of technology in the mortgage industry.
"When used responsibly, fintech has the potential to improve borrowers' experiences with the mortgage process by reducing barriers, increasing efficiencies and lowering costs," Thompson said.
But Thompson has also been critical of the industry's reluctance to adopt technology. Last week, at DC Fintech Week, Thompson said the mortgage industry is "20 years behind" on technology adoption and "has to be better."
The MBA response to the FHFA RFI centers on five key themes:
• It is important to understand the industry's recent history and experience with respect to technology adoption and innovation, and the current focal points for single-family and multifamily lenders when it comes to technology expenditures.
• The GSEs have an important role to play with respect to the direction of technology within the mortgage industry, but they need to work collaboratively with industry to ensure that solutions work beyond GSE-specific use cases.
• Data is the source of financial innovation. Without access to data, innovation is hindered. FHFA should endeavor to open up access to data to spur innovation.
• Standards can accelerate innovation in myriad and unexpected ways. FHFA and the GSEs should avoid proprietary solutions and utilize MISMO to develop collaborative, standards-based approaches to issues affecting the mortgage ecosystem.
• FHFA and the GSEs do not need to solve Fintech. Helping to identify issues, their root causes, and collaborating on solutions that work for the entire mortgage ecosystem will be a successful outcome of this initiative.
The MBA letter outlines both the single-family and multifamily approach to technology, providing scenarios and solutions to solving technology issues.