People in the News Oct. 11, 2022: MonitorBase Promotes Lilly Staniforth to VP Business Relations
MonitorBase Promotes Lilly Staniforth to VP Business Relations

MonitorBase, Murray, Utah, promoted Lilly Staniforth to vice president of business relations. She will focus on improving the company's brand awareness and value proposition and building stronger client relationships. She will also be responsible for creating awareness around MonitorBase's integration capabilities, developing publicity and marketing content, creating new business partnerships, and strategizing with clients during market shifts.
Staniforth joined MonitorBase in 2019 as client success manager, where she managed client relationships and developed integrations between MonitorBase and its clients' systems.
MISMO President Seth Appleton, Board Chair Gary Clark Named HousingWire Vanguard Award Winners

MISMO®, the real estate finance industry standards organization, announced President Seth Appleton and 2022 MISMO Board Chair Gary Clark, CMB, who recently retired after a more than 30-year career as a senior industry executive, were recognized as 2022 HousingWire Vanguard award winners.
This is the eighth year that HousingWire has recognized executives in the housing economy for their outstanding leadership in the space. It recognized 100 industry professionals this year.

"I'm honored to be recognized for the work MISMO has done to accelerate and enhance the industry's digital transformation," Appleton said. "I also congratulate Gary Clark on receiving this well-deserved award. We are grateful for his outstanding leadership, from which MISMO has benefited over the past year."
HousingWire's 2022 Vanguards have led their respective organizations towards greatness while tackling challenges the housing economy has faced over the past 12 months. The 100 honorees were carefully chosen by HousingWire's selection committee for their vital contributions to their companies and the dynamic ways they are changing the industry.
Visit www.HousingWire.com to see the complete list of 2022 HousingWire Vanguard award recipients
VeriFast Names Rob Strickland CRO, Chris Pornaras Chief Commercial Officer
VeriFast, New York, appointed Rob Strickland as CRO and Chris Pornaras as Chief Commercial Officer to its leadership team.

Strickland joins VeriFast from Brimma, a mortgage tech provider specializing in delivering modern technology integration and innovation. Prior to that, he held executive positions with Capco, Blue Sage Solutions and IBM.
Pornaras has 30-plus years' experience working in the Canadian Financial Services and has led Canada's largest mortgage origination utilities as well as having worked with several start-up companies to develop long term success strategies.

Akerman Adds Partners Kelly Otis, Michael Fulks in N.C.
Akerman LLP expanded its Real Estate Practice Group in Winston-Salem, N.C., adding partners Kelly Otis and Michael Fulks.

Otis comes to Akerman from Blanco Tackabery & Matamoros P.A. She brings experience in commercial real estate, community development and data center development.
Fulks joins Akerman from Michael Best & Friedrich LLP.

Sung Lee Joins CBRE as Head of Fund Valuations
CBRE, New York, hired Sung Lee in the company's Valuation & Advisory Services team as Head of Fund Valuations for the Americas.
Lee has more than 20 years of experience in the commercial real estate industry and specializes in valuation of institutional real estate. Based in New York City, he is responsible for developing and managing strategic partnerships with leading real estate investors and investment managers within the private fund and institutional space. He will partner with CBRE's VAS leaders to ensure execution of services across geographies and property types.
Lee joins CBRE from Altus Group, a provider of software and advisory services to the global commercial real estate industry, where he was most recently Co-Head of Global Advisory & Mergers and Acquisitions. He had been with Altus Group since 2010, holding senior roles, including Head of Global Accounts and Global Head of Business Development. Prior to that, he was at PricewaterhouseCoopers and Intercontinental Investments.
MMI Taps Justin Bird as Creative Director
Mobility Market Intelligence, Salt Lake City, Utah, hired Justin Bird as its new creative director.
Bird joins MMI from Black Knight, where he was creative director for nearly nine years. There he designed and developed content in the form of dynamic videos, interactive games and animated greeting cards for Black Knight's Surefire platform. Prior to Black Knight, he was a web designer for his own company, JustinBird.com, where he designed and developed websites, games and applications.
TCN Adds 3 to Board of Directors
TCN Worldwide, San Diego, added three members to its Board of Directors: David Wallach, Jonathan Rosenberg and Timothy Mitchell.
David Wallach, President of Barclay Street Real Estate/TCN Worldwide and Founder of Triumph Real Estate Group of Funds in Alberta, will serve as an at-large Board Member. His career started more than 30 years ago in Israel where he owned a successful insurance brokerage company. In 2000, David began his career in Canadian commercial real estate and was later invited to join a group of senior negotiators who bought an established real estate firm in 2001. In 2003, David assumed the leadership role of President with a rigorous business growth plan in mind and in 2004 the brokerage was rebranded under the name Barclay Street Real Estate.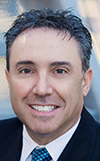 Jonathan Rosenberg, Co-Founder and Managing Partner of LevRose Commercial Real Estate/TCN Worldwide in Phoenix, will serve as Treasurer. He has served on the TCN Worldwide Board of Directors since 2019 and was elected to his first full term to serve as Treasurer at this year's TCN Worldwide Principals' Conference. His 30 plus years of experience includes asset management, receiverships, commercial leasing and sales, consulting and training.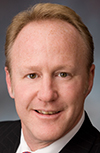 Timothy Mitchell, President of Norris & Stevens/TCN Worldwide in Portland, will serve as Vice-Chairman. He has served on the TCN Worldwide Board of Directors since 2017, serving as Treasurer since January 2021, and has been with TCN Worldwide's Portland affiliate, Norris & Stevens, Inc., since July 2010. As President of Norris & Stevens, he leads the firm's commercial sales, leasing, and marketing activities, as well as being a minority Shareholder and member of the Executive Committee. He has spent the majority of his professional career in commercial real estate, with over 35 years of industry success.
FHFA Adds Karen Chang; Promotes Samuel Frumkin
The Federal Housing Finance Agency appointed Karen Chang as Chief of Staff and Samuel Frumkin as Executive Secretary.

Chang has been with FHFA since April 2021, serving as Supervisory Financial Analyst in the Division of Enterprise Regulation Office of Financial Analysis. She previously worked for the Consumer Financial Protection Bureau, the White House, the U.S. Department of the Treasury and other public and private sector organizations.
Frumkin joined FHFA in 2014 after working for the Office of the Comptroller of the Currency, the Federal Deposit Insurance Corp., and the Consumer Financial Protection Bureau.

FirstClose Names Carol Crawford Chief Marketing Officer
FirstClose Inc., Austin, Texas, named Carol Crawford Chief Marketing Officer. She will lead strategy and manage execution for brand development, integrated marketing and multi-channel communications planning to enhance awareness of FirstClose and increase demand for its fintech offerings.
Crawford brings more than 20 years of experience in mortgage and financial services marketing and leadership. Most recently, she served as Senior Director with ICE Mortgage Technology, where she was responsible for business strategy and product marketing for ICE's AIQ and TPO Connect platforms. Prior to ICE, she was Chief Marketing Officer of ClosingCorp, where she led the account management and marketing teams and set the company's go-to-market strategy for nearly eight years. Earlier in her career, she held senior marketing roles at both CoreLogic and First American.