Cash-Outs, Purchase Locks Decline Amid Record-Low Affordability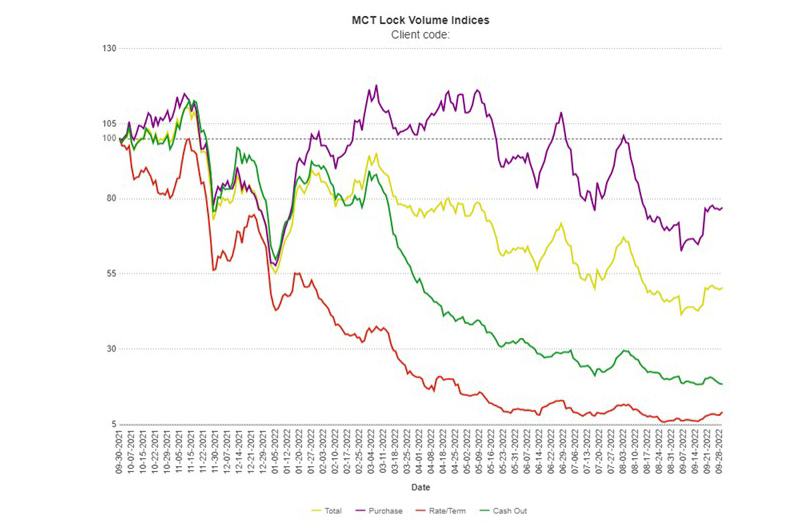 Black Knight, Jacksonville, Fla., said cash-out refinances fell significantly in September, by 26.2 percent from August alone and by 78 percent from a year ago. A similar report from MCT, San Diego, also found a sharp drop in loan lock volume in September.
Black Knight's monthly Optimal Blue Originations Market Monitor also reported a sharp drop in lock volumes, by 10 percent from August, by 30 percent over the past three months and by 60 percent from a year ago.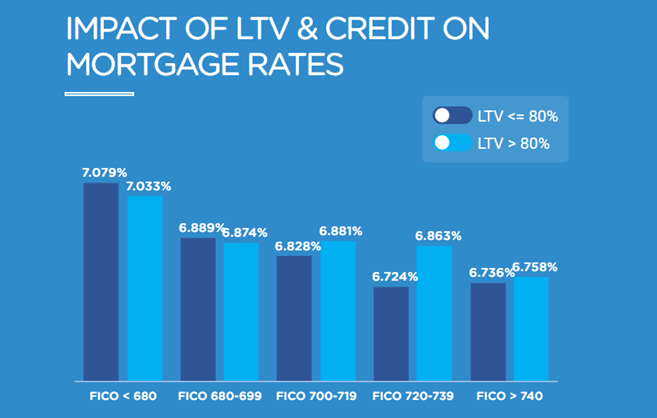 The MCTlive! Lock Volume Indices show year-over-year total lock volume (-48.5 percent) continues to drop, as expected, from 2021. However, MCT noted both the month-over-month rate/term refinance lock figure (up 33.0 percent) and purchase index (up 6.3 percent) increased in September. Total mortgage rate locks by dollar volume decreased 5.4 percent month-over-month in September. Cash out refinances fell by 10.7 percent month-over-month and by 80.6 percent year over year, while rate/term refinance volume dropped 92.9 percent from 2021.
With rates pushing well above 6 percent and threatening even 7 percent, Black Knight said refinances accounted for just 16 percent of rate lock volume in September, nearly three-fourths of that cash-outs.
"Interest rate and affordability challenges have fundamentally changed the mortgage origination market for the remainder of 2022 – and the foreseeable future," said Scott Happ, president of Optimal Blue. "Interest rates are now at their highest level in 15 years, while affordability is at 37-year lows. Given these realities, it's not particularly surprising that rate locks are falling sharply. Keep in mind, however, that all this is coinciding with the already traditionally slower purchasing months."
The month's pipeline data showed overall rate lock dollar volume down 9.9% month over month and at the lowest level since December 2019. The decline was broad-based but largely driven by a 26.2% decline in cash-out refinance locks. With tappable equity near record highs, cash-outs had shown some early resilience even as rates began to rise.
"Interest rates jumped almost a full percentage point in September, with affordability headwinds already high," Happ said. "Home prices are pulling back in a growing number of markets, but across the country, affordability remains a challenge. This is likely one reason why non-conforming loans gained market share and we saw an increase of the average loan amount. The decline in purchase lock volumes bears this out as well. Purchase lock counts – which exclude the impact of soaring home values on dollar volume – show we're down more than 10% from 2019 levels, marking the third consecutive month that the number of purchase locks has fallen below pre-pandemic norms."