Industry Briefs Oct. 13, 2022: Constellation Mortgage Solutions, Lender Price Announce Partnership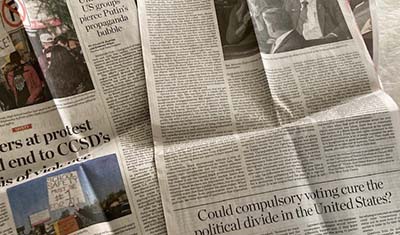 Constellation Mortgage Solutions, Lender Price Announce Partnership
Constellation Mortgage Solutions, a provider of enterprise mortgage loan origination and servicing software systems, announced a partnership with Lender Price, a provider of mortgage product and pricing engines. This partnership enables CMS users to streamline the loan process by calculating pricing scenarios for all product channels, retail, wholesale, and correspondent, to provide lenders with the best tool to assist borrowers.
The integration with Lender Price ensures that CMS users can adapt to the rapidly changing mortgage market. This integration provides CMS clients with access to comprehensive, accurate content, enabling users to source, manage, price and lock loans in real-time. The pricing engine will be fully integrated with NOVA – CMS' new LOS. NOVA is a loan origination system that combines an enterprise platform with a cloud-based platform to originate and price loans.
Celink Taps Gravicore to Deliver Technology Infrastructure
Gravicore, Greenwood Village, Colo., released a case study detailing its build-out and delivery of a cloud-based technology infrastructure for reverse mortgage subservicer Celink.
Integrating dozens of AWS and third-party services, Gravicore rearchitected Celink's technology platform to accelerate and enhance the subservicer's decision-making capabilities and modernized various technology-enabled workloads across Celink's many business functions, from enabling Line of Credit withdrawals to be made through its self-service Borrower Portal to engineering a streamlined Investor Reporting system. Gravicore's contributions have enabled Celink to save hundreds of man-hours each month, increase software deployment frequency tenfold and eliminate expenses related to server over-provisioning and late LOC disbursement penalties.
JPMorgan Chase Commits $15 Million to Increase Affordable Housing
JPMorgan Chase, New York announced five organizations will receive philanthropic commitments of $3 million each to scale innovative climate resilient affordable housing models. This work is part of the firm's $400 million five-year commitment to improve housing affordability and stability for households of color, particularly in Black, Hispanic and Latino communities.
The five organizations will work primarily in Southern California, Rio Grande Valley, Texas, Buffalo, N.Y., Washington, D.C., and Miami, FL with a goal to generate a broader impact on a national level.
Fitch: Scaled U.S. Non-Bank Mortgage Lenders to Weather Housing Market Fallout
Fitch Ratings, New York, said U.S. housing market appreciation and the rapid increase in mortgage rates have reduced housing affordability and accelerated the plunge of mortgage origination volumes. These trends have exacerbated industry overcapacity, further pressuring nonbank mortgage lenders' financial results and leading to operating losses, testing even the best-positioned lenders.
Fich said the drop in U.S. mortgage originations in 2022 continues to surpass Fitch's expectations, and is likely to fall beneath published industry estimates, as application volume has declined 69% from the January 2021 peak, according to Mortgage Bankers Association. Declining revenue from lower origination volumes is outpacing expense cuts. Weakening gain on sale margins from intense competition has led to outsized pressure in the wholesale channel, with margins also pressured by higher repurchase charges.
"Rising rates and lower prepayment speeds increase the value of MSRs, and have resulted in incremental liquidity support for mortgage companies as they can sell MSRs or borrow against them using secured facilities," Fitch said. "However, this could be tested if operating losses continue for an extended period."
The report noted non-bank mortgage funding and liquidity profiles and heavy reliance on secured funding and non-committed credit facilities remain rating constraints. "An inability to extend or refinance maturing debt facilities or to maintain sufficient liquidity to fund operational and contingent needs would be viewed negatively, as would higher levels of secured funding," Fitch said. "Positively, near-term unsecured debt maturities are limited for the sector."
Mortgage Coach Integrates with Insellerate
Sales Boomerang, Owings Mills, Md., and Mortgage Coach, a platform empowering mortgage lenders to educate borrowers with interactive home loan presentations, announced the Mortgage Coach platform will be integrated with Insellerate, a customer experience platform.
The integration streamlines the sales process by enabling loan officers to generate and customize Total Cost Analysis loan presentations prefilled with contact data directly from the Insellerate customer relationship management and lead management dashboard. Insellerate is a modern CRM platform that optimizes mortgage sales and marketing performance with lead management and sales enablement tools, automated multi-channel marketing campaigns and sales insights. Mortgage Coach helps lenders earn homebuyers' business with educational presentations that compare mortgage strategies over time.
Rutledge Claims Management Certified by Women's Business Enterprise National Council
Rutledge Claims Management Inc., San Diego, a provider of hazard insurance claims management for the mortgage industry, announced its national certification as a Women's Business Enterprise by the Women's Business Enterprise Council – West, a regional certifying partner of the Women's Business Enterprise National Council.
RCM is a nationwide provider of hazard claims management services for mortgage servicers and investors, including dispute resolution, negotiations, loss draft and other services.
Staircase Automates Transfer of Mortgage Servicing Rights
Staircase, New York, launched MSR Transfer, a technology that automates and streamlines mortgage servicing rights transfers and orchestrates transactions between buyer and seller of MSRs.
In addition to making MSR transactions virtually touchless, MSR Transfer gives users the ability to save all loan data on a blockchain—including the findings and resolutions—allowing for a better price when rights are sold. It also provides a full audit trail which eliminates the back and forth on searching for missing documents or disputing the source of truth.
Marcus & Millichap Enhances Technology for Accessing Inventory
Marcus & Millichap, Calabasas, Calif., launched MyMMI, a customizable brokerage tool that automates perpetual matching of investors' property search preferences with the firm's exclusive listings.
With the MyMMI portal, automatic notifications are sent when new properties become available and price changes that match criteria occur. Users can customize preferences to receive target market research data and industry event news matching their investment goals.
FormFree Releases Residual Income Knowledge Index
FormFree, Athens, Ga., released its Residual Income Knowledge Index. RIKI is a method for measuring consumers' Ability-to-Pay for mortgages and other loans based on monthly income and spending. When paired with traditional credit scoring models, RIKI offers lenders a more complete understanding of consumers' creditworthiness and creates homeownership opportunities for those with little to no credit history.
With a borrower's consent, FormFree calculates residual income and RIKI by analyzing bank and credit card transaction statements procured directly from the source financial institutions. By giving lenders a better understanding of a borrower's discretionary funds after mandatory monthly expenses (e.g., rent, utilities, loan payments), RIKI helps lenders extend credit more inclusively and confidently.
Redfin Launches Down Payment Assistance Feature to Help Make Homeownership More Attainable
Redfin, Seattle, added down payment assistance information to home listings on its website. Potential homebuyers can now use Redfin to discover down payment assistance programs they may qualify for in order to help make homeownership more affordable.
The feature is created through a partnership with Down Payment Resource, a company helping the housing industry connect homebuyers with more than 2,200 homebuyer assistance programs nationwide. Each eligible for-sale listing page on Redfin in the U.S. now displays the number of down payment assistance programs available in that area. Interested homebuyers can input basic information and immediately receive a tailored list of programs they may qualify for, the amount of assistance potentially available to them, and links to the program pages for more information.
LoanPASS, LendingPad Partner to Integrate PPE, LOS
LoanPASS, Miami, a fintech focused on next-generation decisioning automation, and LendingPad, McLean, Va., a web-based loan origination system provider, announced a partnership to integrate their core platforms for use by direct lenders. Directly from within LendingPad's LOS, users can access LoanPASS' decisioning platform to return product and pricing results for any type of loan program
LoanPASS is a product and pricing engine that configures and houses any type of loan product along with ease of pricing changes. LoanPASS' open APIs allow for quick, simple and cost-effective integrations between disparate systems.
LendingPad is an LOS platform currently in use by direct lenders, credit unions, banks and originators. The company's turnkey platform can be custom-configured to a lender's specific business needs and automates multiple lending channels. The 100 percent web-based architecture allows for cost-effective implementations that provide functionality to support lending organizations of all types and sizes.