Dealmaker: iBorrow Provides $25M Bridge Loan in Atlanta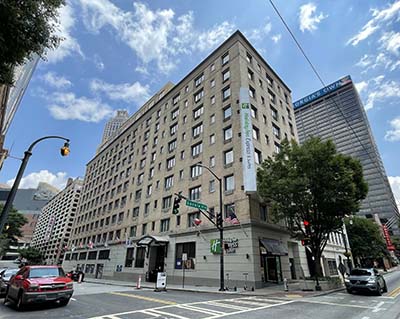 iBorrow, Los Angeles, provided a $24.9 million bridge loan to refinance a 173-key Holiday Inn Express & Suites asset in downtown Atlanta, Ga.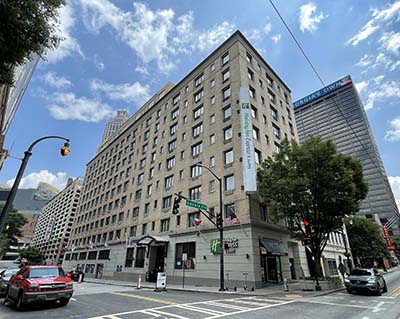 iBorrow CEO Brian Good said the financing allowed the borrower to implement a strategic property improvement plan at the hotel. "The sponsor came to us to help upgrade the property," he said. "We were ultimately able to fund 100 percent of the CapEx budget to improve the hotel with renovations including the scheduled property improvement plan, tenant improvement allowance and leasing commission reserves."
Good noted Atlanta hotel occupancy continues to rise and is approaching pre-pandemic levels. "While there are some concerns over whether the influx of new development may soften this recovery, the hotel's location and experienced ownership position it for success in the market," he said. The subject property is at 111 Cone St. NW.
In addition to the world's busiest airport, Hartsfield-Jackson Atlanta International Airport, Atlanta is home to several convention centers including Georgia World Congress Center and Atlanta Convention Center, both of which are within a mile of the subject property.