Fitch: Commercial mREIT Cash Earnings Supported by Higher Rates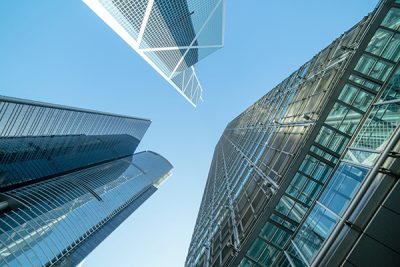 U.S. commercial mortgage real estate investment trusts' earnings will likely continue to trend modestly higher into 2023 as the sector remains predominantly asset-sensitive, reported Fitch Ratings, New York.
"This, along with a slowdown in asset growth, should allow most commercial mREITs to manage leverage in the near-to medium term at or below current levels and within ratings expectations," Fitch said in Commercial Mortgage REIT Cash Earnings Supported by Higher Rates.
"Commercial mREITs reported mostly stable to improving distributable cash earnings for the 12 months ending Sept. 30 amid higher rates that were a tailwind to spread income and low realized credit losses," the report said. "While realized credit losses could trend up heading into a recession, credit metrics are expected to remain within ratings expectations."
Fitch said distributable earnings may improve modestly in 2023 but noted GAAP reported results, which include provisions for loan and lease losses, will likely remain relatively flat in 2023. "Most commercial mREITs increased loan loss provisions modestly after reporting higher loan risk rating downgrades in the third quarter, reflecting expectations for potential future losses, particularly related to office sector loans with challenges in lease-up plans amid broader recessionary macroeconomic expectations," the report said.
Risk ratings for mREIT loan portfolios remain largely performing with relatively low-at-origination loan-to-value ratios, Fitch said. This should protect against meaningful credit losses in 2023. "Commercial mREITs with a larger percentage of loans originated since the onset of the pandemic should have stronger credit performance in the near-to-medium term, as these loans were underwritten with less aggressive business plans and stronger underwriting across multifamily, office, manufactured housing and retail loans," the report said.
Fitch said origination volumes and buying/selling activity will remain a challenge next year given more conservative underwriting and weaker demand. Commercial mREITs' origination volumes fell during the third quarter, consistent with the Federal Reserve's most recent Senior Loan Officer Opinion Survey, which showed significant net shares of commercial banks reporting weaker demand for all commercial real estate loan categories and a significant tightening in underwriting standards.
"Many commercial mREIT management teams have pointed to a desire to maintain higher levels of available liquidity in the current environment, to be opportunistic if loan demand resumes as banks are expected to stay on the origination sidelines and single-asset commercial mortgage backed securities volumes have dropped sharply due to underlying market volatility and higher long-term interest rates," Fitch said. "Commercial mREITs with ample liquidity and lower starting leverage will be at a competitive advantage and could expand franchises and lending platforms."