Industry Briefs Nov. 10, 2022: MeridianLink Acquires OpenClose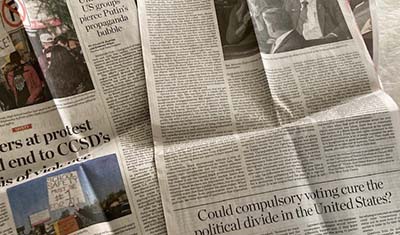 MeridianLink Acquires OpenClose
MeridianLink Inc., Costa Mesa, Calif., completed acquisition of OpenClose, a fintech provider of residential mortgage software products for banks, credit unions and independent mortgage lenders.
As part of the integration, MeridianLink Mortgage customers can access the OpenClose point-of-sale system, Consumer Assist. In addition, OpenClose LenderAssist customers can leverage the MeridianLink PriceMyLoan product and pricing engine, offering pricing options and features such as parallel mortgage insurance pricing, an integrated fee engine, and loan comparison reports.
LodeStar Launches Discovery Calculator for LendingPad Users
LodeStar Software Solutions, Philadelphia, a national provider of closing fee-related compliance tools for mortgage lenders, partnered with loan origination provider, LendingPad to introduce LodeStar Discovery, a closing fee calculator for mortgage loan originators using LendingPad's loan origination platform.
LendingPad will facilitate LodeStar's streamlined version of the company's flagship product, which provides access to title and closing fees nationwide. Users of LodeStar Discovery can instantly and accurately generate quotes and estimates within the LendingPad platform at no charge to the user. This partnership enables mutual clients to streamline their lending process.
Upgraded Points Analysis Examines Home Values, Mortgage Debt
Upgraded Points, Austin, Texas, issued an analysis of mortgage data to determine which areas in the U.S. have the highest median home values and highest amounts of mortgage debt.
The analysis of Federal Reserve, Zillow and Census Bureau data found over the past 10 years, median mortgage debt per capita has increased 14%, with the West and Midwest seeing the greatest increase, while the monthly home payment-to-income ratio has stayed consistent.
The report said residents in North Dakota have seen the most significant mortgage debt increase since 2011, rising from $18,030 to $31,050, or 63%. Hawaii has the highest median home value at $1,038,544 and comes in fourth for mortgage debt at $60,600. D.C., which has the highest mortgage debt at $75,280, ranks 23rd for median home value at $355,181.
The report also said five states are in the top 10 for both home value and mortgage debt per capita: California, Colorado, Hawaii, Washington and Utah.
Revvin Signs Distribution Agreement with CUNA Mutual Group
Revvin, Chicago, a mortgage point of sale and home equity line of credit platform, signed a distribution agreement with CUNA Mutual Group. With this agreement, CMFG Fintech Solutions will add Revvin to its suite of end-to-end services for credit unions and other financial institutions.
Revvin's intuitive platform has more than 80 technology integrations and serves 128 credit unions, five bank partners and 11 non-bank partners. Lenders can implement the platform, make changes to workflows and configure business rules and integrations without writing code. Its institutions have seen a 50% reduction in application submission time and an overall reduction in time to process a mortgage loan from application to closing of up to 40%.
Cherre Announces Partnership with Clear Capital
Cherre, New York, a data integration and insights platform, announced a partnership with Clear Capital, a national real estate valuation technology company. The partnership will allow Cherre customers to leverage Clear Capital's property analytics alongside other internal systems and application data, enabling customers to conduct more accurate modeling and better risk assessments, and identify investment opportunities more efficiently and at a lower cost.
Cherre specializes in ingestion, standardization, resolution, integration and delivery of real estate data from internal, third party and public data sources. Cherre's Connections Marketplace allows customers to connect new data sets, providing a holistic portfolio view contextualized and benchmarked against market-wide intelligence.
Veros, Valligent Hold Nov. 16 Webinar on Bias in Mortgage Industry
Veros Real Estate Solutions, Santa Clara, Calif., and Valligent, Roseville, Calif., will hold a webinar on Wednesday, Nov. 16 on Bias in The Mortgage Industry Through Data, Technology and Diversity.
The Veros and Valligent team will share results from its five-city research study examining housing markets in Chicago, Atlanta, Houston, Philadelphia and Los Angeles and use of AVMs as a tool to identify potential racial bias in home valuations. Additionally, the team will explore other initiatives driving transparency, diversity and positive change in the home valuation process.
For more information, contact haleigh@williammills.com.  
fiber.mortgage Partners with Adwerx for Digital Advertising
fiber.mortgage, Jacksonville, Fla, implemented the Adwerx Automation Platform to scale digital advertising across the organization.
fiber.mortgage uses Adwerx's marketing automation technology to provide its entire team of loan officers with digital ad campaigns that launch automatically, and are visible on 96 percent of the web, Facebook and Instagram and mobile apps. They also receive access to a pre-made inventory of compliant, personalized ads through a branded, self-service portal that they can run individually, complementing their automated campaigns.
Ginnie Mae Portfolio Grows by $23 Billion in October
Ginnie Mae said its mortgage-backed securities portfolio outstanding grew to $2.3 trillion in October, boosted by $37 billion of total MBS issuance, leading to $23 billion of net growth.
October's new MBS issuance supports the financing of more than 125,000 households ,including more than 57,000 first-time homebuyers. The October issuance includes $36.25 billion of Ginnie Mae II MBS and $1.43 billion of Ginnie Mae I MBS, including $1.32 billion in loans for multifamily housing.