MBA Advocacy Update Nov. 28, 2022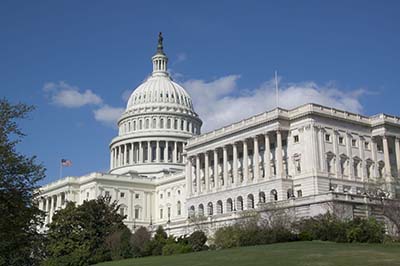 Bill Killmer bkillmer@mba.org; Pete Mills pmills@mba.org.
HUD issued updates to FHA mandatory flood insurance requirements and withdrew the mandatory use date for its FHA Catalyst EAD Module. Also, MBA last week participated in a White House meeting on tenant protections. Read more about these below:
HUD Opens the Door for Private Flood Insurance for FHA Borrowers
​On Monday, HUD issued long-awaited updates to its mandatory flood insurance requirements and will now permit lenders to accept private flood insurance policies for Federal Housing Administration-insured mortgages – a move for which MBA has strongly advocated since 2017. ML 2022-18 closely tracks some of the interagency provisions but is not aligned in certain key areas, including compliance aid language, discretionary acceptance of policies that do not meet HUD criteria, and mutual aid societies. 
Why it matters: In a press statement, MBA President and CEO Bob Broeksmit, CMB, applauded HUD's decision to accept private flood insurance policies, but did note that there is "some concern that the lack of complete alignment with federal flood insurance requirements may lead to the rejection of some flood policies on FHA loans that are acceptable for other federally-backed loans." MBA cautions that use of HUD's compliance aid only ensures compliance with HUD regulations and not the interagency regulations. Additionally, not all private flood insurance policies permitted under the Biggert-Waters Act will meet FHA requirements. 
What's next: MBA will continue to advocate for uniformity and consistency in private flood insurance requirements for all types of mortgages.
For more information, please contact Sara Singhas at (202) 557-2826.
HUD Withdraws Mandatory Use Date for FHA Catalyst: EAD Module
On Tuesday, FHA announced it will rescind the mandatory use date for lenders to begin submitting appraisals through the FHA Catalyst: Electronic Appraisal Delivery module, and will discontinue the onboarding process for new lenders. Current lenders with active Legacy EAD portal credentials are encouraged to begin submitting new appraisals through the Legacy portal.
Why it matters: The FHA Catalyst: EAD module is an internet-based platform utilized by mortgagees and other stakeholders to electronically submit appraisal reports prior to endorsement. After "thoroughly evaluating the current structure and capabilities of the EAD module," FHA has decided to re-evaluate the system. Starting October 14, 2023, the FHA Catalyst EAD Module will no longer be available for appraisal submissions, and all appraisals must be submitted through FHA's non-Catalyst, legacy EAD portal.
What's next: MBA will continue to monitor FHA for updates on this issue and others related to appraisals.
For more information, please contactDarnell Peterson at (202) 557-2922.
MBA Participates in Follow-Up White House Meeting on Tenant Protections
On Tuesday, Mike Flood, MBA SVP of Commercial/Multifamily, joined a small group of industry and affordable housing leaders for a constructive meeting with key White House and agency staff on affordable rental housing and tenant issues. The meeting was a follow-up to an initial gathering earlier this month on topline issues and best practices for the rental market, including leasing and compliance, housing counseling and education, and affordable housing supply. Attendees at the meeting discussed industry efforts and best practices to enhance tenant protections.
Why it matters: The Flood's remarks focused on voluntary commitments members could support, including MBA's Home for All Pledge, renter counseling, and building renter credit. With a letter from tenant rights groups currently circulating that asks for the White House to impose rent control on GSE loans, Flood again stressed that rent control is not the answer.
What's next: MBA will continue to work with members, the Biden administration, Congress and industry stakeholders on safe and responsible policies that increase affordable rental housing and homeownership options for all households. 
For more information, please contact Bill Killmer at (202) 557-2736 and Mike Flood at (202) 557-2745.
Upcoming MBA Education Webinars on Critical Industry Issues
MBA Education continues to deliver timely programming that covers the spectrum of
challenges, obstacles and solutions pertaining to our industry. Below, please see a list of
upcoming webinars – which are complimentary to MBA members:
Inflation, Interest Rate, Cap Rates & Values: What Do We Really Know? – November 30
The Imperative to Control Cost to Originate… A Path Forward – December 6
Tax Transcripts – Critical Updates to the IRS Process – December 6
MAA Post-Election Update: November 2022 – December 7
Ensuring HMDA Data Integrity and Common Reporting Issues – December 14
Ten Things Your Company Must Do in 2023 – January 18
Mortgage Accounting Webinar Series: Part I: Drilling into Mortgage Accounting – May 3
MBA members can register for any of the above events and view recent webinar recordings. For more information, please contact David Upbin at (202) 557-2931.