People in the News Nov. 4, 2022: Wells Fargo Names Kristy Fercho to Lead Diversity Efforts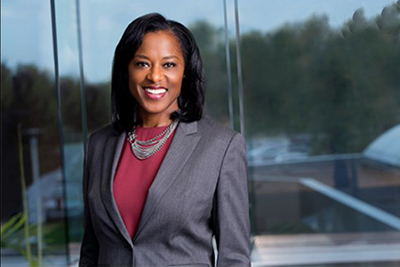 Wells Fargo Names Kristy Fercho as Head of Diverse Segments, Representation and Inclusion

Wells Fargo, San Francisco, announced Kristy Fercho, head of Wells Fargo Home Lending, has been named the company's new head of Diverse Segments, Representation and Inclusion, responsible for integrating diversity, equity and inclusion into every aspect of the company's business and delivering marketplace and workplace outcomes.
Fercho will succeed Kleber Santos, who became CEO of Wells Fargo's Consumer Lending business in July 2022 after joining the company in 2020 as the company's head of DSRI. Fercho will remain head of Home Lending while the company conducts a search for her successor, and she will transition to the head of DSRI role fully once her Home Lending successor is named. She will join the company's Operating Committee effective immediately.
Fercho is immediate Past Chair of the Mortgage Bankers Association and is a member of the MBA Residential Board of Governors. Before joining Wells Fargo, she was at Flagstar Bank, where she served as president of the company's mortgage division. Prior to joining Flagstar, she spent 15 years with Fannie Mae, where she led the strategy and business performance of single-family customers in the Western United States and served in customer engagement and human resources roles, including as vice president of Human Resources.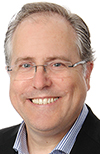 LoanLogics Announces Changes at Top; Dave Parker to Succeed Bill Neville
LoanLogics, Jacksonville, Fla., announced several executive leadership changes, including the departure of CEO Bill Neville, who hands over the reins to new CEO Dave Parker.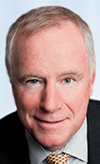 Neville joined the LoanLogics board of directors in 2017 before being appointed president and COO in 2018 and CEO in 2019. Parker joined LoanLogics in 2019 as senior vice president of product management and most recently served as executive vice president of product. As CEO, he plans to ramp up the company's efforts on automation and new technologies that will enable lenders and servicers to address rising levels of costs. He has more than 30 years of experience leading startup, growth stage and established companies.

LoanLogics also named Paul Vancheri, the company's former executive vice president of technology and operations, as president and COO. Recruited to LoanLogics by Neville in 2019, Vancheri has significant, senior experience in the IT discipline, software engineering and development. He also has far reaching experience in the BPO, offshoring and in general business operations. 
Ncontracts Names Michelle Amato Chief Sales Officer

Ncontracts, Brentwood, Tenn., named Michelle Amato Chief Sales Officer. She will lead Ncontracts' sales team to support continued growth.
Amato brings 20 years of financial services experience to Ncontracts. Previously, she served as Vice President of Sales for Financial Services at Workiva, a cloud-based platform that simplifies complex reporting. During her time at Workiva, she spearheaded the financial services vertical by building six teams of dedicated and driven sales professionals. Additionally, she has held other leadership positions within financial services, including Morgan Stanley.

Stewart Title Hires Dennis Wolfe as Senior Division President for Central Calif.
Stewart Title, Houston, hired Dennis Wolfe as Senior Division President for Central Valley California. He will lead all direct title operations from Bakersfield up to and including Sacramento. His focus will be growing marketshare and revenue while building and strengthening the Stewart brand through recruiting and new customer acquisitions.
Prior to joining Stewart, Wolfe spent 23 years with First American Title Co., where he held numerous leadership roles, managing title, escrow and sales offices across California. He has been on the CLTA Board of Governors since 2007.