Industry Briefs Nov. 4, 2022: Click n' Close Launches SmartBuy Loan Suite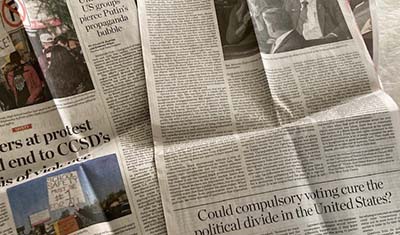 Click n' Close Launches SmartBuy Loan Suite
Click n' Close, Addison, Texas, a multi-state mortgage lender serving consumers and mortgage originators through its wholesale and correspondent channels, launched SmartBuy, a suite of loan programs designed to give low and moderate-income homebuyers an advantage.
These programs offer down payment assistance to help borrowers reduce their initial down payment as well as their monthly payment amounts using Click n' Close's proprietary second liens. SmartBuy help consumers and third-party originators address the challenges of today's market. Other products include its USDA one-time close construction loans, proprietary down payment assistance program and eNote program for non-delegated correspondents.
Peoples Bank Chooses SimpleNexus to Enhance the Customer Homebuying Experience
SimpleNexus, Lehi, Utah, announced Clive, Iowa-based Peoples Bank completed the company-wide rollout of Nexus Engagement and Nexus Origination to offer customers a modern homebuying experience from the convenience of their phones.
Leveraging SimpleNexus' native integrations with the bank's mortgage loan origination system and document provider has allowed Peoples Bank to streamline its document workflow by prompting borrowers to eSign standard disclosures and specialty documents alike. Additionally, quickly generating pre-qualification letters from the SimpleNexus mobile app and sharing them with agents has helped loan officers bolster referrals.
Polly Integrates with Mortgage Coach
Sales Boomerang, Owings Mill, Md., and Mortgage Coach announced an integration between Mortgage Coach and Polly, a provider of SaaS technology for the mortgage capital markets space.
The API integration feeds real-time data from Polly's cloud-native Product and Pricing Engine into Mortgage Coach Total Cost Analysis presentations, enabling accurate, side-by-side home loan comparisons that enable borrowers to move forward with the financial products that best meet their needs.
Lenders One Opens Branded Mortgage Branch Location at Select Walmart Store in Orlando
Lenders One Cooperative, El Paso, Texas, opened its third mortgage lender in-store branch location at a select Walmart store in Orlando, Fla.. The grand opening of this location is part of Lenders One's nationwide initiative to offer prospective homebuyers access to mortgage origination solutions where they shop within their community.
The third Walmart-based in-store branch Lenders One location is operated by Family First Funding LLC. The objective of this initiative is for Lenders One members to offer a suite of mortgage options, including purchase, refinance and home equity lines, to Walmart customers with a strong focus on consumer education, underserved markets and affordable homeownership.
STRATMOR Group: Mortgage M&A Deals Up in 2022, More to Come in 2023
STRATMOR Group, Greenwood Village, Colo., said mergers and acquisitions in the mortgage industry increased in 2022, and the consolidation will continue in 2023.
"By the end of 2022, we anticipate that nearly 50 M&A transactions will be announced or closed," according to David Hrobon, STRATMOR Group Principal, who penned this month's InFocus Report "Consolidation in the Mortgage Industry: M&A Strategies for Lenders,." In the company's lates Insights publication. That number represents 50% more transactions than in 2018, the next highest year of lender consolidations in the past three decades, the report notes.
The strategic plans lenders were using in 2022 may not have been based on the right assumptions, Hrobon writes in the October report. "2022 was difficult, at best, for residential mortgage companies to prepare for and develop their annual plans. It is turning out far differently than most expected."
AppraisalWorks, Clear Capital Announce Partnership to Streamline Appraisal and Valuation Review for Lenders
AppraisalWorks, Cleveland, Ohio, announced a partnership with Clear Capital, a national real estate valuation technology company. This partnership will make it easier for banks, credit unions, loan servicers and mortgage lenders to order, review, manage, maintain and analyze real estate appraisals and collateral valuations.
Mutual customers will have access to a wide array of Clear Capital's residential property valuation, data collection, and appraisal review reports through the AppraisalWorks platform. AppraisalWorks' customers will have access to new valuation products added to the Government-Sponsored Enterprise selling guides in a timely manner, such as Desktop Appraisals and Property Data Reports. AppraisalWorks and Clear Capital have received Freddie Mac verification for Property Data Reports in support of ACE+ PDR (automated collateral evaluation plus property data report).
MCT: Yearly Lock Volumes Continue to Drop
MCT, San Diego, released its MCTlive! Lock Volume Indices for October, showing year-over-year total lock volume (-60.4 percent) continues to drop, as expected, when compared to the white-hot summer of 2021.
MCT reported while last month saw both the month-over-month rate/term refinance lock figure and purchase index increase, those figures were down 28.9 percent and 15.8 percent, respectively. Total mortgage rate locks by dollar volume decreased 17.1 percent month-over-month in October. Cash out refinances are down 27.6 percent month-over-month and from one year ago volume is down 87.2 percent, while rate/term refinance volume has dropped 93.2 percent from 2021. Loan sizes rose by 8.3 percent over the past year, with the average loan amount increasing from $292,000 to $317,000.
Fitch: Majority of Maturing CMBS Conduit Loans Can Refinance
Fitch Ratings, New York, said maturing U.S. commercial mortgage-backed securities loans have elevated refinancing risk with rising interest rates and a weakening macroeconomic outlook.
Nearly $26.5 billion, or 1,493, of non-defaulted and non-defeased conduit and agency loans within Fitch-rated multi-borrower transactions are maturing by year-end 2023. These loans' combined weighted average coupon of 4.70% is well below current market rates.
However, 23%, or $6.2 billion, of maturing volume would not be able to refinance under any of the scenarios. NOI growth averaging at least 1.5x current in-place NOI, or a new equity infusion that deleverages existing debt by at least one-third, on average, would be needed to pass the refinancing thresholds.
"We expect servicers will grant loan modifications and extensions for stable performing assets and those with committed borrowers," Fitch said. "Servicers are appropriately staffed to address the $6.2 billion of potential maturity defaults for loans unable to refinance under any of the scenarios, which is below the peak volume of coronavirus-related transfers to special servicing in 2020 and 2021."
Chase Expands $5,000 Homebuyer Grant Program
Chase Home Lending, New York, announced expansion of its $5,000 Homebuyer Grant program to nearly 5,000 Hispanic and Latino communities in 20 markets across the country. The grant can be applied toward upfront cash needed for a down payment and closing costs.
"This grant supports Chase's long-term, comprehensive commitment toward uplifting and empowering Black, Hispanic, and Latino neighborhoods," said Cerita Battles, head of Community and Affordable Lending at Chase. "The industry continues to be challenged to think differently in how we approach racial equity and closing the wealth gap through homeownership. We believe expanding our $5,000 Homebuyer Grant program is a step in the right direction and a direct investment in American families and the diverse communities in which they live and thrive."
This grant is part of a special purpose credit program Chase developed in accordance with federal legal requirements. It's available for purchases of properties in communities identified by the U.S. Census as majority-Black, Hispanic or Latino.