Dealmaker: Gantry Secures $61M for Oregon Retail Center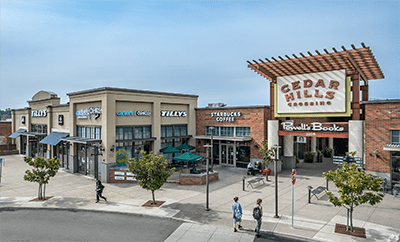 (Cedar Hills Crossing, Beaverton, Ore.)
Gantry, San Francisco, secured $61 million in fixed-rate financing for the Cedar Hills Crossing retail center in Beaverton, Ore.
Several grocery and credit tenant operators anchor the 477,000-square-foot center, including Winco, New Seasons, Ross, Office Depot and Best Buy.
Gantry Principal Blake Hering and Associate Heather Kegler from the firm's Portland production office secured the financing for borrower C.E. John Co., Vancouver, Wash. A life company lender provided the 10-year loan with a 12-month forward rate lock.
Hering said the borrower's crystal ball worked. "They foresaw a rising rate climate on the horizon, reached out to our team early, and by working closely with one of our strategic life company correspondent lenders, locked in a fixed rate that ultimately ended up being in the low three percent range," he said.