MBA Education, Superus Careers Partner on Mortgage Career Exchange Marketplace
MBA Education, the career advancement arm of the Mortgage Bankers Association, and Superus Careers, a U.S.-based employment recruiting firm, announced a partnership for mortgage professionals to maximize their employment options.

Through Superus Career's Mortgage Career Exchange, 'Enhance & Advance' is designed as a comprehensive platform for professionals in mortgage banking to optimize their resumes and social profiles as well certify their professional knowledge. The goal is to help mortgage professionals highlight their skills and expertise in a way that gets noticed. While the primary benefactors may be professionals on the move or in the hunt for a new employer, employees looking to boost their skill set for career advancement can benefit as well.
The initial release is available via the company's online marketplace and has product lines for three distinct groups of Mortgage Professionals: Mortgage Production; Mortgage Compliance and Mortgage Servicing. While the Resume Refresh and LinkedIn Profile Makeover services are similar for each group, the MBA Education Certification offers a discounted course path based on professional discipline.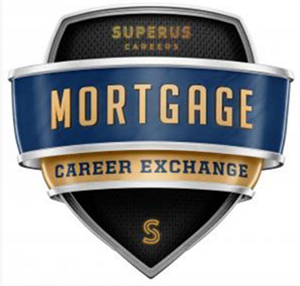 The self-paced courses run between 20-45 hours and after passing an online exam, the participant is issued an Achievement Certificate by the Mortgage Bankers Association as well as Verified Digital Credentials through Credly. These Level I achievements are the first courses on a path to achieving MBA Education's Certified Residential Underwriter (CRU), Certified Mortgage Compliance Professional (CMCP) and Residential Certified Mortgage Servicer (RCMS) designations.
"Presentation is everything. Showing your current and future employers your best self is paramount to career advancement," said Superus Careers CEO Larry Silver, who has spent years teaching career search strategies in business at The Robert H. Smith School of Business and served as an executive, spending decades in talent acquisition and career development. "Whether career advancement within your own organization or a new beginning elsewhere is the goal, those who focus on continuing self-improvement are the ones who get ahead. It's not luck."
"These products are designed to carry mortgage professionals through the process of onboarding through career advancement and setting themselves apart," said Jeff Schummer, CMB, Vice President of Education & Business Development with MBA. "We are proud to partner with Superus Careers to offer our industry-leading MBA Education products to these professionals as they start and continue on their path toward professional excellence."
For additional information, visit the Superus Careers Marketplace: https://www.superuscareers.com/marketplace.