Majority of Real Estate Investors Describe Local Markets as 'Overvalued'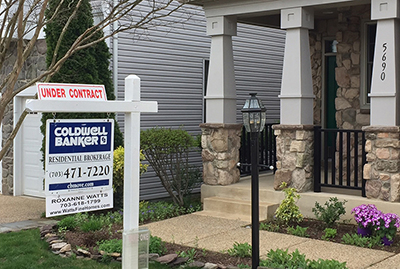 Auction.com, Irvine, Calif., said 55 percent of buyers purchasing distressed properties on Auction.com described their local market as "overvalued" with a correction possible, up from 40 percent a year ago.
The company's 2022 Buyer Insights report, based on a March survey of people who have purchased at least one property via the Auction.com platform in the past three years, also found 17 percent of buyers expect flat or declining home prices in their local market in 2022, up from 12 percent a year ago.
"While most real estate investors on the frontlines of the housing market believe their local market is ripe for a correction, more than eight in 10 don't think that correction will happen in 2022," said Daren Blomquist, vice president of market economics at Auction.com. "Most of our buyers are local community developers buying and renovating distressed homes that they will resell to retail buyers six to 12 months in the future. This strategy keeps them constantly vigilant about the future market conditions into which they will be reselling their renovated homes."
More than eight in 10 survey respondents (84 percent) described themselves as individual investors; more than nine in 10 (91 percent) said they purchased 10 or fewer properties in 2021. The share of respondents who described themselves as owner-occupant buyers (8 percent) was higher than the share who described themselves as institutional investors (5 percent). These findings align with a recent analysis of Auction.com purchase data by the Urban Institute.
"Small investors are particularly active at these auctions, and they are sort of the single-largest buying group," said Laurie Goodman, Institute Fellow at the Urban Institute. "A lot of these mom-and-pop investors buy these properties with the intent to fix them up and flip to owner-occupants down the line."
More than six in 10 buyers (61 percent) identified reselling renovated homes to owner-occupants as their primary investing strategy, up from 57 percent a year ago. Seventy-two percent of buyers said their investing improves neighborhoods.
"Social responsibility is also a critical part of their business," said Jason Allnutt, CEO of Auction.com. "For most of our local community developers, who dominate the Auction.com platform, that means reselling to owner-occupants and improving neighborhoods with quality renovations. For sellers, it means auction buyers are helping with better disposition outcomes by taking inventory and turning it into affordably priced housing."
Other high-level findings from the report:
• 56 percent of respondents ranked online auctions or remote bid as top acquisition method
• 92 percent spend more than $10,000 on renovations
• 86 percent expect acquisitions to increase or remain the same in 2022