Dealmaker: M&T Realty Capital Corp. Provides $38M for Multifamily
M&T Realty Capital Corp. provided $37.9 million for multifamily properties in North Carolina and Maryland.
In Greensboro, N.C., MTRCC provided an $11.7 million portfolio loan for a three-property, 178-unit multifamily portfolio. The two-year adjustable-rate loan included full-term interest-only payments. Additional loan proceeds will support the borrower's minor capital expenditure plan across all three assets.
Zach Casale, Managing Director in MTRCC's Buffalo, N.Y. office, arranged the financing.
"These three deals are part of five recent transactions in this market with the same borrower," Casale said. "With aggressive loan-to-cost metrics and a sub-3 percent rate, we structured acquisition financing along with renovation dollars to help facilitate their light value-add business plan to reposition the assets and bring rents to market levels."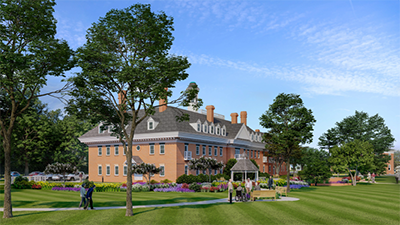 In Maryland, M&T Bank and MTRCC provided $26.2 million to finance Sandy Spring Village. The adaptive reuse project will convert a 55,000-square-foot underutilized office complex to age-restricted affordable multifamily housing–a use that aligns with the site's current zoning and also addresses Montgomery County's need for age-restricted affordable housing.
KCG Development, Indianapolis, will convert the buildings into 56 units of energy-efficient housing for senior households earning up to 60 percent of the area median income. Rents will correspond with the incomes of resident households, not to exceed 30 percent of the household's monthly income. The development is expected to primarily serve existing seniors in outlying Montgomery County with fixed incomes who wish to age in place.
M&T Bank gave KCG a $12.2 million construction loan and a $7.1 million permanent Freddie Mac Multifamily Affordable Housing loan. In addition, M&T provided KCG $6.8 million in Low-Income Housing Tax Credit equity through Stratford Capital Group, Peabody, Mass.
Monty Childs, Managing Director in MTRCC's Chicago office led the transaction with Barbara Simmons and Tim Lewis of M&T Bank's Commercial Banking team in Baltimore.