MISMO Creates ESG Initiative Focused on Standardizing Disclosure of Flood Risks; Seeks Comment on New Adverse Action Notice Dataset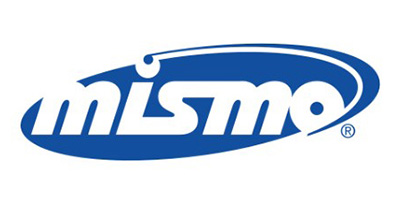 MISMO ESG Community to Develop Deliverables to Understand a Property's Flood Risk; Dataset Standardizes Content and Format of Adverse Credit Notices to Deliver More Consistent, Efficient Communication Between Lenders and Consumers
Tara Dunion tdunion@mba.org
MISMO®, the real estate finance industry standards organization, seeks participants for an initiative focused on standardizing disclosure of flood risks. Separately, MISMO seeks public comment on a proposed Adverse Action Notice Dataset.
ESG Initiative on Standardizing Disclosure of Flood Risks  
According to NOAA, flooding is the most expensive natural disaster in the United States costing more than $1 trillion in inflation adjusted dollars since 1980. Currently, there is a lack of standardized information available to understand a property's flood risk or how that risk may change over time.
MISMO's Environmental, Social & Governance (ESG) Community is launching this initiative to develop a process so that consumers can find information and resources to help them understand a property's flood risk. The work effort deliverables will include:
Resources that MISMO can provide the industry to make standardized flood risk information more widely available to consumers. This could include a white paper or resource document providing information on the specific risks they will take on or the flood history of the property.
A roadmap for creation of a standard disclosure that either an agency or company can adopt to provide to consumers during the loan closing process.
"MISMO is committed to facilitating the development and adoption of standards to support the exchange of ESG information, and this new flood risk initiative addresses an 'environmental' aspect of ESG and the industry's need for standardized data in this space," said Seth Appleton, President of MISMO. "This new group is focused on helping the real estate finance industry efficiently meet the needs of homebuyers by developing standardized flood risk resources. MISMO is the perfect place for this collaboration, which will necessarily include lenders, servicers, vendors, GSEs, government agencies, regulators and others."
The Flood Risk Disclosure work initiative will conduct regular meetings via conference call and will meet in person at MISMO Summits. Interested participants should visit the ESG COP community, email the ESG community facilitator jpomaranski@mismo.org, or info@MISMO.org for more information. 
Adverse Action Notice Dataset
MISMO also seeks public comment on its new dataset standard that maps to a sample Adverse Action Notice form and accompanying XML file. This sample Adverse Action Notice, titled Statement of Credit Denial, Termination or Change Form and accompanying XML file, delivers crucial document data mapping capabilities that lenders can use when reporting adverse credit decisions. The 60-day public comment period for this dataset runs through May 23. 
This new dataset addresses the variety of credit denial documents in use across the mortgage industry. This MISMO solution standardizes the content and formatting of such documents to enable more consistent and efficient communication between lenders and consumers during the credit vetting process.
MISMO's Adverse Action dataset is comprehensive, featuring the data points included in existing variations of credit denial documents and representing a "typical" notice in terms of the form template text, sample loan file data and document field data mapping to MISMO v3.5 (including v3.6 extension). The accompanying sample XML file demonstrates the format required for dataset use. Together, this information package provides lenders and vendors a MISMO-standard method for completing credit denial forms in order to minimize errors and increase efficiency. 
MISMO's work to solve key business challenges is made possible due to lender support of the MISMO Innovation Investment Fee. For information on MISMO and how to join, go here.