CRE Executives See Increasing Uncertainty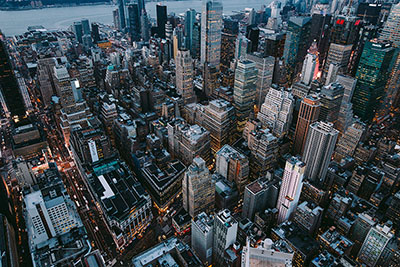 Photo credit: Thomas Habr

After a challenging two years, the real estate industry again faces more uncertainty–and not just for the short term, a new report from the Urban Land Institute and PwC said.
"The industry is once again facing an economic slowdown while struggling to come to terms with long-term structural trends reinforced or accelerated by the pandemic and now also Russia's invasion of Ukraine," said ULI Europe CEO Lisette van Doorn.
PwC Real Estate Director Gareth Lewis noted real estate investors were generally very confident as the pandemic waned, driven primarily by the amount of capital looking for yield. "But along similar lines to previous years, ever present in the background are concerns around the lingering effects of the pandemic, the endurance of the extended real estate cycle and the impacts of the structural changes hitting the sector," he said. "The Ukraine crisis, however, has created a new and more sharply focused cause for immediate concern, particularly around rising inflation and interest rates–giving rise to stresses that the real estate world has not had to grapple with in earnest for decades."
On Wednesday, the Federal Reserve raised its short-term interest rate target for the first time since 2018 in an attempt to slow the inflation rate.
The ULI/PwC Global Emerging Trends in Real Estate report said the note of optimism ULI and PwC saw late last year is noticeably more cautious now. "The prevailing view in the industry is of moderating economic growth, the inflation peak coming out higher for a longer period and longer-lasting supply chain issues," the report said.
Even before Russia invaded Ukraine, many real estate executives had started lowering their expectations for 2022 after last year's record investment, the report said. "A new wave of apprehension is expected to hit confidence among consumers, occupiers and investors, resulting in a slowdown in deal making, especially in Europe. The industry fears it may have to deal with very swift changes in government spending in favor of defense and energy policies and away from the areas that directly benefit real estate, such as infrastructure and housing."
Most executives surveyed still maintain the traditional view that real estate serves as a good inflation hedge, but they are much more cautious about the risk, the report said. "This may profit demand for operational real estate sectors because many are contra-cyclical and more of an inflation hedge than mainstream sectors thanks to the ability to add services and adjust the pricing of these."
In addition, some real estate investors are thinking more about diversification to spreading their risk across sectors and geographies. This trend could increase the already strong capital flows from the West to the Asia-Pacific region, the report noted.