People in the News Mar. 4, 2022: Kelli Yarbrough Joins BSI as SVP
Kelli Yarbrough Joins BSI Financial Services as SVP, Chief Lending Officer

BSI Financial Services, Irving, Texas named Kelli Yarbrough as senior vice president and chief lending officer. She will be responsible for all lending operations, growing the firm's loan portfolio and managing a team of dedicated loan officers and underwriters, among other duties.
Yarbrough brings more than 20 years of experience in business development, underwriting and processing, and operation management to her new role. She has also led multiple mortgage origination platforms that improved retention and recapture strategies for mortgage loan servicers and originators. She most recently served as executive vice president of loan retention at ServiceMac LLC. Before that, she held a similar position at RoundPoint Mortgage Servicing Corp., where she helped launch the company's mortgage origination division.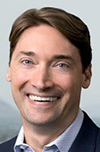 Western Alliance Bank Adds Josh Denney as Head of Government Relations
Western Alliance Bank, Phoenix, hired Josh Denney as director and head of government relations. He will build a federal, state and local government relations office and work alongside company leadership on key initiatives. Denney will be based in Washington, D.C., and will engage with policymakers and other stakeholders across the bank's markets and industry segments.
Denney arrives at Western Alliance with more than two decades of experience in public affairs, government service, trade association management and corporate government relations. He joins Western Alliance after nearly 11 years as head of federal government affairs at BBVA USA. Prior to BBVA, he was vice president of public policy at the Mortgage Bankers Association. Earlier in his career, he served as a senior policy and communications staffer to Sen. Chuck Hagel, R-Neb., and as Hagel's subcommittee staff director on the Senate Banking Committee.

Clear Capital Names Mei Ling EVP of Engineering; Promotes Cathy Wright to EVP of Product
Clear Capital, Reno, Nev., named Mei Ling as Executive Vice President of Engineering and promoted Cathy Wright to Executive Vice President of Product.

Ling, who has more than 20 years of experience leading global software development teams, will oversee development and execution of Clear Capital's SaaS platform, cloud-based data and analytics platforms, web applications, mobile platforms and mobile enterprise application platform. Prior to joining Clear Capital, she was a technical advisor at mattress company Purple. She spent three and a half years as head of engineering at auto insurance provider Good2Go and served as vice president of engineering at leading loyalty and engagement platform Punchh. Additionally, she spent over a decade serving in various roles at Office Depot, where she grew the software development team from less than 10 to more than 100 people.
Wright was hired as Vice President and Product Management in October 2020 and currently leads Clear Capital's field valuation, real estate analytics, platform and solutions product teams. In her new role, she will continue to grow Clear Capital's product management team and capabilities, partnering with Ling and Chief Information Officer Deepak Sachdeva to make the digital appraisal movement a reality.
Sharifa A. Anderson Appointed Fannie Mae Senior Vice President/Chief Diversity and Inclusion Officer
Fannie Mae, Washington, D.C., appointed Sharifa A. Anderson as Senior Vice President and Chief Diversity and Inclusion Officer. She will be a member of Fannie Mae's Management Committee and serve as the company's first Chief D&I Officer in this newly created role.
Anderson most recently served as the Chief Diversity and Inclusion Officer at the Federal Home Loan Bank of Pittsburgh. She previously worked as an attorney at Relman Colfax in Fair Lending Counseling and Compliance; at Ballard Spahr in Public Finance and Housing; and at HUD in the Office of General Counsel, Finance Division. Earlier in her career, she worked at Fannie Mae as a Senior Business Manager.

JLL Capital Markets Taps Angela Kelcher to Head Affordable Housing Debt Team
JLL Capital Markets, Dallas, hired Senior Managing Director Angela Kelcher to lead the national affordable housing debt production team. She will provide leadership and oversight to the platform as it expands its staffing, programs and overall value creation.
Kelcher joins JLL after 17 years with Fannie Mae, most recently leading a team responsible for strategy and deliveries from Fannie Mae's nationwide network of lenders.

FormFree Names Patrick Rutherford CFO
FormFree, Athens, Ga., appointed Patrick Rutherford, former finance executive at Intercontinental Exchange as chief financial officer. He will lead the organization's finance, accounting and compliance functions.
Prior to joining FormFree, Rutherford served as a leader within ICE's global finance function, where he oversaw multiple aspects of global forecasting, planning and analysis. He was also a key participant in ICE's mergers and acquisitions activities, including its strategic equity raise for the company's initial venture into digital assets and its more recent entry into the mortgage space. He also served as a finance leader at The Home Depot before joining ICE.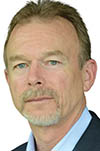 David Sebastian Joins Greystone as Sr. Managing Director
Greystone, New York, appointed David Sebastian as a Senior Managing Director. He will work with Greystone's senior leadership team to enhance and expand the firm's presence in the affordable housing capital markets.
Sebastian most recently served as President of the Wentwood Companies, an institutional Low Income Housing Tax Credit fund manager and owner-operator of affordable housing communities. He previously ran the LIHTC equity platforms at GMACCH/Capmark and, prior to that, PNC Bank. He was also President of the Affordable Housing Tax Credit Coalition, an affordable housing industry trade association and has spoken at and participated in a number of industry events over the years.