Mark Walser of Incenter Appraisal Management on Desktop Appraisal Developments
Mark Walser is President of Incenter Appraisal Management, Charlotte, N.C., a national AMC and creator of the RemoteVal remote/desktop appraisal technology platform. He is reachable at mark.walser@incenterms.com.
MBA NEWSLINK: During the recent MBA Annual Convention and Expo, FHFA Acting Director Sandra Thompson announced plans to make desktop appraisals permanent. What are the latest developments with this?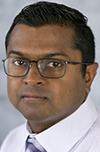 MARK WALSER, INCENTER APPRAISAL MANAGEMENT: The desktop appraisal's first iteration for FHFA loans is here. Both Fannie Mae and Freddie Mac will begin issuing approvals for purchase loans using the desktop option in the next few weeks.
Freddie Mac will begin allowing them March 6, and Fannie Mae will start the weekend of March 19.
While products for which they can be used may vary, the general starting point will be a 90% LTV purchase loan.
NEWSLINK: What kind of an impact should we expect on the mortgage banking industry?
WALSER: While remote virtual appraisals are already being done in other segments, such as Non-QM lending, the acceptance by Fannie Mae and Freddie Mac signals a major change in valuation policy. Over time, the industry should see a tremendous positive impact in speed and appraisal workflow, as well as more generalized acceptance from rating agencies and securities markets.
The uptick in both will come just in time—as the appraisal management industry confronts a labor shortage, which has increased many appraisers' workloads by as much as 300%. This, in turn, has resulted in two- to four-week report backlogs.
Allowing desktop valuations addresses both these pressures. Driving to/from appraisal inspections consumes up to 50% of an appraiser's work day. Desktop appraisals eliminate this drive time—which means appraisers can complete reports faster and increase their report volume. That, in turn, means mortgage bankers should gradually reduce or eliminate valuation backlogs, and borrowers will experience a shorter homebuying cycle.
Mortgage bankers should be aware that this is an evolution, rather than a revolution. Appraisal professionals need to define their level of comfort with this technology and be trained to use it – and that will take some time. We're getting anecdotal reports from lenders whose appraisers have already adopted it, and it's improving their service.
NEWSLINK: How are the GSEs defining a desktop appraisal? And what guidelines will these appraisals have to meet?
WALSER: GSE desktop appraisals are virtual, (e.g., done from appraisers' desks), versus physical, onsite appraisal inspections.
There are different forms these desktop appraisals are taking. For instance, new technologies in the field are enabling appraisers to remotely take control of property contacts' smartphone cameras (with permission, of course). They can then guide the contact through a home; take and upload time-stamped and geographically verified photos, videos, and closeups; and immediately upload everything for their valuation reports.
Appraisers using these technologies have to meet specific guidelines, as you suggested. For example, they must upload a final report with a floor plan layout that shows interior wall partitions and the functional layout of the home. At this time, that interior floor plan does not need to be to scale.
Finally, the appraiser has a duty to verify the data, either through the remote virtual inspection technology itself, or independent verification from non-interested parties.
NEWSLINK: How easily can appraisers master desktop appraisals? Will mortgage bankers be able to find appraisers who use them right away?
WALSER: "Mastering" desktop appraisals means becoming proficient with their usage. Most appraisers are very proficient at filling out the required 1004 Desktop form; they'll need training, though, in the verification of data and meeting the floor plan requirement. This is already happening nationwide; the industry is training appraisers on the various platforms.
NEWSLINK: There has been a great deal of discussion about enabling more diversity in homeownership. What potential do these new technologies have to do this?
WALSER: Remote virtual appraisal technology, where an appraiser can see a property rather than the person, provides a basis for a quality valuation while eliminating some of the misunderstandings or personality conflicts that may come from physically being there. In addition, minority communities that are underserved, or rural communities that experience the same appraiser availability issues, can benefit from faster and less expensive appraisal processes enabled by these remote virtual technologies.
(Views expressed in this article do not necessarily reflect policy of the Mortgage Bankers Association, nor do they connote an MBA endorsement of a specific company, product or service. MBA NewsLink welcomes your submissions. Inquiries can be sent to Mike Sorohan, editor, at msorohan@mba.org; or Michael Tucker, editorial manager, at mtucker@mba.org.)