Industry Briefs, June 29, 2022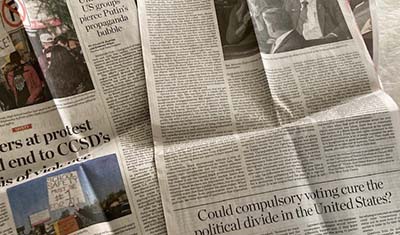 Lender Price Releases Marketplace 2.0
Lender Price, Pasadena, Calif., released Marketplace 2.0, a major enhancement to its Broker Marketplace platform.
Created to match lenders with mortgage brokers looking to find the best rates and loan products for borrowers in a volatile market, Marketplace 2.0 gives brokers the ability to pull in pricing from their existing lender relationships automatically and run pricing comparisons of participating Broker Marketplace lenders. Eliminating a lengthy signup process and a monthly fee, Marketplace now helps brokers instantly see all of their lenders and marketplace lenders inside a single location without logging into several different TPO portals.
New MSR Technology Gives MSR Buyers Live Loan-Level Pricing
Mortgage Capital Trading, San Diego, announced a new technology for mortgage servicing rights buyers to produce more granular pricing for mortgage servicing. The feature leverages an application programming interface to connect MSRlive!, MCT's MSR valuation platform to clients' systems for more precise and accurate loan-level pricing in real time.
Users can effectively develop a pricing strategy that includes key loan-level characteristics, such as property location, FICO, loan-to-value and more in real-time to evaluate a comprehensive set of data that contributes to a winning pricing strategy. The software leverages a granular set of data designed to result in fewer missteps. The system's functionality provides insight for the servicing buyers to ensure that the pricing levels on a loan-by-loan basis are appropriate and justified.
Experian Becomes Authorized Supplier of Income/Employment Verification through Fannie Mae DU
Experian, Costa Mesa, Calif., said it is now an authorized report supplier of income and employment verification through Fannie Mae's Desktop Underwriter validation service.
Fannie Mae's DU validation service allows mortgage lenders to instantly access tens of millions of verified and active income and employment records from Experian's growing network of exclusive payroll records through Experian Verify to accomplish income and employment verification needs. Experian Verify eliminates the need for manual document verification and can help reduce the time and cost associated with mortgage underwriting.
Fannie Mae: Elevated Inflation, Higher Interest Rates Expected to Take Toll on Consumer Spending
Fannie Mae, Washington, D.C., said compounding effects of elevated inflation and higher interest rates are expected to further weigh on economic growth and home sales as the year progresses, with full-year 2022 growth now forecast at a slightly reduced 1.2 percent and expectations of a late-2023 modest economic contraction unchanged.
While consumers' resilience to the predicted financial stress remains an open question, Fannie Mae now forecasts personal consumption growth to slow from 4.2 percent in Q2 2022 to 1.9 percent and 1.3 percent, respectively, in Q3 2022 and Q4 2022. Residential fixed investment, driven in part by an even further reduced home sales forecast, is projected to decline 8.6 percent in 2022 and 6.5 percent in 2023 – the largest percentage declines among the major GDP components.
Substantially higher mortgage rates are now the housing market's primary constraint. The ESR Group expects total home sales to fall 13.5 percent in 2022 – down even further from its 11.1 percent projected decline last month – and, correspondingly, for mortgage originations to move downward to $2.6 trillion in 2022 and $2.2 trillion in 2023. Refinance origination activity, in particular, continues to slow, as evidenced by Fannie Mae's new Refinance Application-Level Index, with only an estimated 2 percent of outstanding mortgages having at least a 50-basis-point incentive to refinance.