Dealmaker: Northmarq Arranges $13M Retail Portfolio Refinance
Northmarq, Minneapolis, refinanced four retail properties for a combined $12.8 million.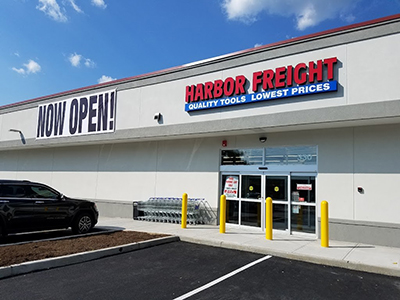 Robert Ranieri, Senior Vice President and Managing Director of Northmarq's Westchester, N.Y. debt and equity team, finalized the refinance of four retail properties for a combined $12,845,000. Each transaction was structured with a seven-year term on a 30-year amortization schedule.
Northmarq secured the permanent-fixed rate loans for the borrower through PCSB bank, Yorktown Heights, N.Y. The retail properties at 316-330, 350-360, 388 and 410-420 Tarrytown Road (Route 119) in White Plains, N.Y. total 66,690 square feet.
Northmarq provided the original construction financing for the 316-330 Tarrytown Road property, which became home to Harbor Freight Tools' first store in Westchester County. Harbor Freight is the sole tenant in the 15,000-square-foot space.
Major tenants at the other properties include Men's Warehouse, Sherwin-Williams, Cycle Gear, Mattress Firm, AutoZone and Gothic Cabinet Craft. "During a very volatile period, the lender, PCSB Bank, offered a rate lock option that allowed the loans to close once the existing loan prepayment penalty decreased," Ranieri said.