MBA CONVERGENCE Webinar June 23: Understanding and Serving Today's Buyer
MBA CONVERGENCE presents a timely webinar, Understanding and Serving Today's Buyer, on Thursday, June 23 from 3:00-4:00 p.m. ET.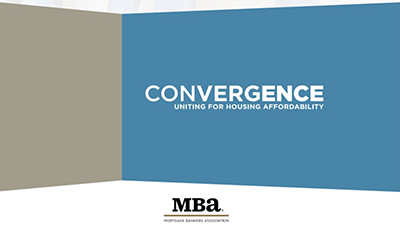 The demographics and needs of buyers continue to change and evolve. There are more single buyers than in previous years, families looking for multi-generational homes, and everything in between. Plus, today's buyers are more diverse in terms of age, race and gender than ever before. These characteristics affect their mortgage lending needs.
Join us for a discussion about the changing profile of buyers, their financing needs, and the importance of lenders working collaboratively with real estate professionals and housing counselors to meet a range of buyers' needs.
This is the third in a webinar series for 2022, "The Physics of Affordable Housing," which features experts speaking on different housing affordability topics. Each session will have an interactive conversation offering a variety of perspectives.
For more information and to registers, click here.