MBA Advocacy Update June 12, 2022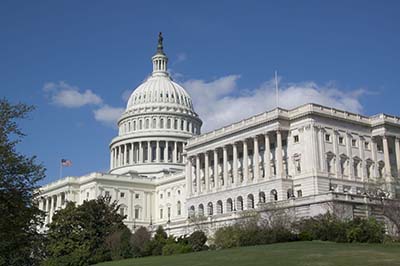 Bill Killmer bkillmer@mba.org; Pete Mills pmills@mba.org.
On Wednesday, FHFA released the GSEs' Equitable Housing Finance Plans for 2022-2024. Also last week, the Senate Banking Committee advanced the nominations of Michael Barr to be the next Federal Reserve Vice Chairman for Supervision, and Jaime Lizárraga and Mark Uyeda to be SEC Commissioners.  
GSEs Release Equitable Housing Finance Plans to Address Racial Disparities in Housing
On Wednesday, the Federal Housing Finance Agency announced Fannie Mae's and Freddie Mac's Equitable Housing Finance Plans for 2022-2024. The plans are designed to complement the initiatives outlined in FHFA's Strategic Plan: Fiscal Years 2022–2026, and should allow for increased opportunities for minority households to secure affordable rental housing, prepare for homeownership, and obtain access to safe and affordable mortgage credit. Plan activities include, but are not limited to: consumer education initiatives; expanded counseling services to support housing stability; deployment of technology to improve access to sustainable credit and fair home appraisals; and implementation of Special Purpose Credit Programs to address barriers to sustainable homeownership. In a press statement, MBA President and CEO Bob Broeksmit, CMB, said, "MBA commends FHFA and the GSEs' proactive efforts to develop targeted, actionable plans to close the nation's long-standing racial homeownership gap and to make affordable rental housing available on a more equitable basis."
Earlier this week, FHFA also released its inaugural Mission Report that highlights the progress of the GSEs and the Federal Home Loan Banks (FHLBs) in supporting greater access to financing for targeted economic development and affordable, sustainable, and equitable housing.
Why it matters: MBA has led industry efforts to facilitate greater use of SPCPs – their prominence in the GSEs' plans is particularly noteworthy and encouraging. Many of the other activities included in the plans align with MBA recommendations developed through MBA's Building Generational Wealth through Homeownership initiative. The creation and implementation of these plans is an important step in addressing our nation's long-standing challenges related to housing equity.
What's next: FHFA will work with the GSEs, lenders, and other housing industry stakeholders to further develop and execute the ideas contained in the plans. Companies interested in advancing policies and industry practices that promote and sustain minority homeownership and affordable rental housing are encouraged to sign the MBA Home for All Pledge.
For more information, please contact Sasha Hewlett at (202) 557-2805.
Treasury Secretary Yellen Testifies Before House, Senate Panels 
Treasury Secretary Janet Yellen testified last week before both the Senate Finance and House Ways and Means Committees on the Biden administration's Fiscal Year 2023 budget request. As expected, much of the dialogue at both hearings focused on the Biden administration's efforts to combat inflation and rising gas prices. There was also discussion about the OECD global minimum tax, Foreign Tax Credits, the national debt, the deficit and increased funding for the Internal Revenue Service.
Why it matters: In both hearings, House and Senate members promoted tax investments for the production of affordable housing units, including the expansion and strengthening of the Low-Income Housing Tax Credit (LIHTC), and the creation of a new low- to moderate-income-targeted residential rehabilitation tax credit (the Neighborhood Homes Investment Act) as solutions to help curb the impacts of inflation. MBA continues to support bipartisan, bicameral efforts promoting these housing credits as part of any tax and reconciliation package that Congress may still consider before year's end.
What's next: A more detailed summary of both Yellen hearings can be found here. Congress has begun drafting its FY23 funding bill with legislative mark-ups slated to begin in the House next week. With Congress unlikely to reach agreement to move all 12 separate appropriations bills before September 30, legislators will have to pass a stop-gap continuing resolution to keep the government operating beyond October 1.
For more information, please contact Alden Knowlton at (202) 557-2741 or Borden Hoskins at (202) 557-2712.
Federal Reserve, SEC Nominees Receive Bipartisan Approval From Senate Banking Panel
On Wednesday, the Senate Banking Committee voted 17-7 to support Michael Barr, a veteran of the Obama and Clinton administrations, for a four-year term as the Federal Reserve Board's Vice Chairman for Supervision. Five Republicans (and all of the committee's Democrats) voted for Barr, including Senator Pat Toomey (R-PA), the panel's Ranking Member. By voice vote, the committee also approved Republican Mark Uyeda and Democrat Jaime Lizárraga as nominees for the U.S. Securities and Exchange Commission.
Why it matters: Barr, once confirmed, will be the Fed's top banking regulator and will play a significant role regarding policies impacting the financial services sector, including proposed revisions to the Community Reinvestment Act. Mr. Barr would also fill the last of seven seats on the Fed's Board of Governors as the central bank continues to grapple with rising inflation.
What's next: Support by Senators from both parties means these nominees will face only two remaining procedural Senate floor votes to receive full confirmation. Timing for that floor consideration is now deemed possible prior to July 4.
For more information, please contact Ethan Saxon at (202) 557-2913 or Tallman Johnson at (202) 557-2866.
FHFA Announces New Pilot Transparency Framework for the GSEs
Last week, FHFA announced a new "pilot transparency framework" for the GSEs. The framework requires each GSE to publish and maintain a list of pilots and test-and-learn activities on its public website. The initial lists have been posted and include the name, description, status, and scope for each pilot.
Why it matters: This new framework aligns with longstanding MBA advocacy in support of greater transparency on pilot programs to ensure that they have clearly defined objectives and timelines, and – if deemed successful – eventually are made available to all eligible companies regardless of size or business model. Since many of the GSEs' equitable housing finance initiatives are likely to involve "test and learn" pilots, the framework will provide transparency and accountability in determining whether pilot programs are achieving their intended outcomes, and will ensure all seller/servicers will have access to successful programs.
What's next: The lists of GSE pilots will be refreshed every year in April and October. MBA will continue to partner with FHFA on this and other critically important housing issues.
For more information, please contact Sasha Hewlett at (202) 557-2805.
MBA Seeking Further Guidance on Equifax Coding Errors Impacting Credit Scores
In late May, Equifax began notifying its credit report resellers that a systems problem resulted in erroneous FICO Classic credit scores being provided over a three-week period from March 17-April 6. To date, Equifax's remediation efforts have entailed the company providing resellers with the data to identify applicants, by lender, and provide the "simulated" (i.e., corrected) scores that those borrowers and applicants should have received as of the end of the day on which the reports were ordered. Last week, the GSEs issued notices reminding sellers of their obligations to provide accurate data on loans sold to them.
Why it matters: The errors create challenging issues for lenders with respect to both pricing and eligibility for loans sold to the GSEs, as well with lenders' own internal credit standards and overlays. The errors, moreover, are impacting pre-qualifications, loans still in the pipeline, and loans that have been closed and delivered to investors. Equifax has not yet provided the industry with guidance on how it plans to address remediation owed to consumers or investors. MBA has been in regular contact with the GSEs and FHFA, urging them to provide immediate guidance with regard to loans in the pipeline and to work with the industry on longer-term issues related to consumer remediation, pricing, and rep/warrant matters.
What's next: MBA will continue to urge Equifax, the GSEs and FHFA to provide lenders with consistent guidance, delivered broadly and concurrently to the entire industry.
For more information, please contact Pete Mills at (202) 557-2878.
MBA Provides FHA Recommendations on CWCOT
Recently, the Biden administration announced an initiative to make single-family homes more available to owner occupant buyers over investors by creating an exclusive 30-day listing period where only governmental entities, owner-occupant buyers, and HUD-approved nonprofits can bid on foreclosed formerly Federal Housing Administration (FHA)-insured properties in the Claims Without Conveyance of Title program. MBA shared with FHA several points of feedback from our members, including clarifying whether properties in conveyance condition can be conveyed during the post-foreclosure sales period. Our feedback can be found here.
Why it matters: Although MBA is supportive of efforts to increase the supply of affordable housing, MBA recommends that FHA study results from this policy to determine if additional changes are needed and encourages FHA to clarify member questions in future policy.
What's next: MBA will continue to engage FHA on a response to our feedback on FHA ML 22-08 in the weeks ahead.
For more information, please contact Brendan Kelleher at (202) 557-2779 or Gabriel Acosta at (202) 557-2811.
IRS Seeks Feedback on Draft Form 4506-C
On Monday, the Internal Revenue Service announced it is seeking feedback on Form 4506-C. The form is being updated to fit IRS modernization and upgrade requirements.
Why it matters: IVES Participants can utilize this Draft Form 4506-C to prepare internal software changes and educate users on this new form. The Draft Form 4506-C cannot be utilized for submissions. The newly published Form 4506-C will be the only acceptable version starting on December 1.
What's next: IVES Participants with feedback on Form 4506-C, should submit it to wi.ives.participant.assistance@irs.gov for IVES Team review.
For more information, please contact Rick Hill at (202) 557-2718.
MBA Comments on Oregon DRF Proposal to Permit Remote Work
On Thursday, MBA shared a letter with the Oregon Division of Financial Regulation to express support for DFR's proposed changes to state regulations that would provide permanent authority for Mortgage Loan Originators to work remotely. In the letter, MBA also expressed concern that the proposal would not allow MLOs to meet in-person with consumers outside of a licensed branch. MBA believes this approach would be detrimental to Oregon borrowers. Allowing MLOs to meet and discuss lending options with borrowers anywhere within the state would create more competition in underserved communities and allow lenders to better serve those in rural areas and communities of color without compromising important consumer data protections.
Why it matters: If DFR's proposed rules are implemented, there will be 20 states that have enacted legislation, promulgated rules, or issued regulatory guidance that permanently allows MLOs to work from a remote location.
What's next: MBA will continue to work with our state and local association partners to advocate for its model legislation and regulation to create licensing flexibility nationwide.
For more information, please contact Kobie Pruitt (202) 557-2870.
Upcoming MBA Education Webinars on Critical Industry Issues
MBA Education continues to deliver timely programming that covers the spectrum of challenges, obstacles and solutions pertaining to our industry. Below, please see a list of upcoming webinars – which are complimentary to MBA members:
Serving Loan Applicants with Limited English Proficiency – June 14
CONVERGENCE: Understanding and Serving Today's Buyer – June 23
Leveling Up Your Social Media Strategy with Paid Advertising – June 28
How to Navigate Lower Margins and a Tighter Market Through Effective Leadership and Embracing Technology – June 28
Equity Entry Point: Shifting Today's Mortgage Opportunities from Purchase to Equity – June 30
MBA members can register for any of the above events and view recent webinar recordings. For more information, please contact David Upbin at (202) 557-2931.