People in the News July 14, 2022: Akerman Adds Nailah Tatum as Partner in Tallahassee
Akerman Adds Nailah Tatum as Partner in Tallahassee

Akerman LLP announced expansion of its Real Estate Practice Group with partner Nailah Tatum in Tallahassee, Fla.
Tatum brings experience representing developers, landlords, tenants, lenders, investors, educational institutions such as charter schools, universities, and colleges and governmental entities in connection with the acquisition, development, financing, leasing and disposition of real estate.
Tatum brings experience handling complex commercial real estate transactions from Bryant Miller Olive. She was previously with Saul Ewing, where she practiced for 12 years.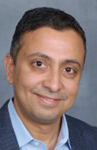 LendArch Names Karthik Kumar EVP & COO
LendArch, Incline Village, Calif., named Karthik Kumar as executive vice president and chief operating officer. A 25-year mortgage banking executive with deep technology expertise, he will lead operations.
Kumar has global experience in operations, business transformation and performance excellence as well as in digital solutions. He most recently served as global mortgage practice head for Tata Consultancy Services, while Citigroup and Standard Chartered Bank are among his previous employers. He is also a speaker, host and facilitator at mortgage banking events around the world.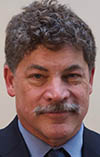 BlackFin Taps Andrew Weiss for Mortgage Technology Practice
BlackFin Group, Denver, hired Andrew Weiss as a Partner and will work in the consultancy's technology practice.
Weiss brings more than 35 years of industry experience to the role. He mostly recently served as Senior Vice-President of Platform Strategy at Origence, an LOS developer owned by CU Direct. Before that, he was a Principal at STRATMOR Group, leading in the technology practice with industry legend Len Tichy. Previously, he was CIO at New Penn Bank, Senior Vice-President of Strategy for Bank of America and an Executive Consultant with Newbold Advisors. He started his career in the mortgage industry in 1991 when he joined Fannie Mae. He served as Senior Vice-President of Advanced Technology and led the team that developed Fannie's Desktop Underwriter.

OptiFunder Expands Product Group with Sarah Roach, Sherrie Waters
OptiFunder, Maryland Heights, Mo., hired Sarah Roach as Product Operations Lead and Sherrie Waters as Product Strategy Manager.

Roach's responsibilities include streamlining, evolving and refining product management processes while delivering data-driven strategic product and business insights.  Most recently, she served as Vice President and Product Implementation Manager at Truist. Prior to that, she held several roles at SunTrust Mortgage, including Team Lead in Product Design & Implementation, Business Project Manager/Analyst and was a facilitator of product strategy & change management. Roach is a certified SAFe 5 Agile Product Manager.          
Waters is a financial services professional with more than 15 years combined experience in mortgage and finance project management. She comes to OptiFunder from Truist, where she was SVP of Capital Markets Agile Product Manager. Prior to that she held roles as AVP, Portfolio Product Design Lead, Project Manager and Project Analyst at SunTrust. She is a certified SAFe 5 Agile Product Manager.

Click n' Close Promotes Daniel Forshey, Sady Mauldin
Click n' Close, Addison, Texas, promoted Daniel Forshey to Chief Operating Officer and Sady Mauldin to Chief Compliance Officer.

Forshey has more than 20 years of mortgage experience, with a background that includes retail and wholesale lending, secondary markets, collateral analysis and compliance. He joined the company in 2010 as a manager and direct endorsement underwriter, where he was responsible for managing processing, underwriting, sales and closing with a team of 18. As Chief Operating Officer, he will be responsible for improving efficiency across Click n' Close's processes, products and systems to support the company's growth.
Mauldin is an attorney with more than 15 years of experience. She joined the organization in March 2021 as compliance counsel for the servicing division. As Chief Compliance Officer, Mauldin will manage compliance programs for all of Click n' Close's verticals. In addition, she will provide legal oversight of Click n' Close's regulatory compliance and quality control, internal audit, policies and procedures, change implementation, continuing education and vendor management.

Evolve Mortgage Services Appoints Mark Calabria to Advisory Board
Evolve Mortgage Services, Frisco, Texas, appointed Mark Calabria as a member of its advisory board.
Calabria currently serves as a senior advisor for Cato Institute. He has more than 25 years of financial regulations experience and was former Director of the Federal Housing Finance Agency. Prior to FHFA, Calabria was Chief Economist to Vice President Mike Pence.