Dealmaker: Eastern Union Secures $38M Multifamily Refinancing
Eastern Union, New York, arranged $38.3 million to refinance Roseberry Apartments, a 285-unit multifamily property in Columbia, S.C.
Joseph Sasson, Commercial Real Estate Loan Originator with Eastern Union, originated the 35-year, 3.74 percent financing, which represented an 80-percent loan-to-value ratio.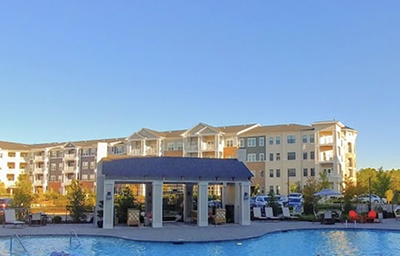 The loan for the four-year-old, five-story property was financed through a HUD loan provided through Greystone.  
The transaction took twelve-and-a-half months from beginning to end, Sasson noted. He and his fellow brokers at Eastern Union had arranged acquisition financing for this same property one year prior in June of 2021.
"Because of increasing interest rates, inflated prices and compressed cap rates, this is a time when a broker is able to deliver a great deal of value," Sasson said. "In addition, Eastern Union brokers are able to enhance that value by having lenders compete for a client's business, which enables borrowers to obtain the best loan available."
"Eastern Union has been consistently committed to the training and nurturing of our younger staff, and Joseph Sasson's remarkable record of success is a reflection of this commitment," said Eastern Union president and CEO Abe Bergman. "We create a teamwork-oriented work environment, and new brokers receive ample mentoring and support from experienced brokers."