MBA Premier Member Profile: Salesforce
(One in a continuing series of profiles of Premier Members of the Mortgage Bankers Association.)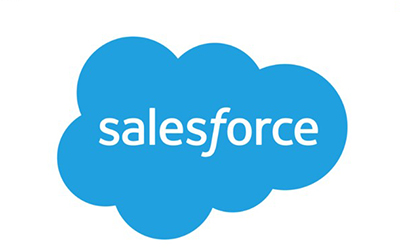 Salesforce is the #1 CRM, bringing companies and customers together in the digital age. Founded in 1999, our cloud-based platform helps unite every department to better focus on customers with the Customer 360 – enabling everyone, on every team, to share a single source of truth. Our company core values (Trust, Customer Success, Innovation, Equality and Sustainability) guide how we deliver success to our customers and inspire the entire industry. We help lenders streamline automation with purpose-built lending and mortgage out of the box capabilities and lending industry expertise.
Financial Services Cloud enables you to unify customer experiences across channels, geographies and both consumer and commercial lines of business. Slack is the collaboration hub that brings the right people, information and tools together to connect their teams, unify their systems, and drive their business forward. Marketing Cloud lets you personalize customer experiences and optimize each campaign with data-first enterprise solutions for any channel and device. Tableau is a visual analytics platform that serves up real-time analytics and data visualizations to uncover deep insights and take data-driven actions to better serve customers.
Learn more about our product suite at
(https://www.salesforce.com/products/financial-services-cloud/overview/).
Key Personnel
Jaime Becharas, Director of Mortgage Advisory
Geoff Green, Global Head of Mortgage Advisory
MBA NEWSLINK: What are some key trends your company is tracking?

GEOFF GREEN: Evolving customer expectations; technology advancements; market compression; leveling the homeownership playing field.
NEWSLINK: Why did your company join the Mortgage Bankers Association?
GREEN: To help and connect with those looking to reduce costs, drive loan demand, and manage asset quality all in one place.
NEWSLINK: How has being an MBA Premier Member benefited your company?
GREEN: The MBA Premier Membership has allowed Salesforce to reach customers we otherwise wouldn't have been able to get in front of by way of logo placements, speaking engagements and networking events.
(MBA Premier Member Profiles are provided by the Mortgage Bankers Association and MBA NewsLink as a service to MBA Premier Members. Publication does not constitute an endorsement of a particular company, product or service. For more information about the MBA Premier Member program, contact Brad Padratzik, MBA Director of Associate Membership, at bpadratzik@mba.org or call 202/557-2779.)