Net Lease Cap Rates Rise; Transaction Volume Sets Record
The Boulder Group, Wilmette, Ill., reported single-tenant net lease sector cap rates rose slightly in the fourth quarter from a historically low third quarter.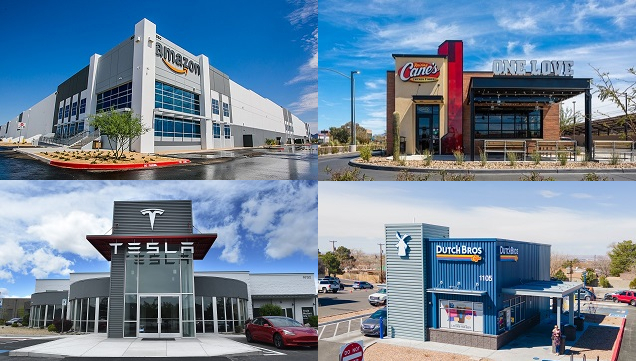 The firm's Fourth Quarter Net Lease Research Report said cap rates for retail and industrial assets increased slightly to 5.88 percent and 6.77 percent respectively. Cap rates for net lease office held steady at 6.80 percent.
"Low interest rates and substantial amounts of investment capital chasing stable yields created an active net lease market throughout 2021" said Randy Blankstein, President of The Boulder Group. He noted net lease transaction volume exceeded $90 billion last year, "a new record for the net lease sector."
The report said a limited supply of properties with long-term leases, primary market locations and/or investment-grade tenants drove the increase in cap rates.
But total property supply actually increased more than 10 percent in the fourth quarter, said Jimmy Goodman, Partner with The Boulder Group. "As a result of the low cap rate environment and high demand for net lease properties, net lease owners added lesser quality properties to the market to take advantage of attractive pricing," he said.
Less than 25 percent of available properties had long-term leases (15-plus years remaining on their primary term) in the fourth quarter, the report said.
Boulder said it expects the net lease market for all asset classes to remain active this year. The vast majority of net lease participants surveyed said they expect this year's transaction volume will surpass last year's volume. Furthermore, the largest segment of net lease participants surveyed said they expect cap rates to remain relatively stable throughout 2022.
"Investors will carefully monitor the capital markets and the effect on pricing as rate hikes are expected from the Federal Reserve in 2022," Blankstein said.