MBA Advocacy Update: 2021 in Review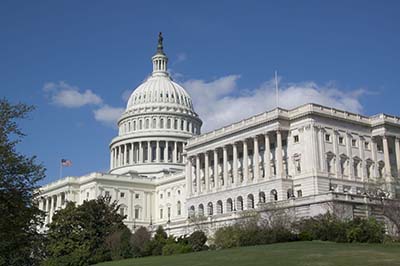 Bill Killmer bkillmer@mba.org; Pete Mills pmills@mba.org.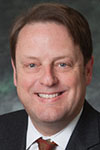 MBA works with members every day to identify and find solutions for industry policy issues, providing essential thought leadership, particularly in times of market volatility and uncertainty. Through the continued COVID-19 crisis response and mitigation, we worked tirelessly to find, implement and communicate streamlined policy solutions to an array of emerging public policy issues that impact our members' businesses and their mission to serve families seeking the dream of sustainable homeownership.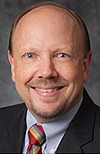 MBA's residential policy team hosted nearly 100 meetings across 15 policy committees, subcommittees and working groups, including six Town Hall webinars reaching 4,000 members. MBA saw engagement increase 25% for webinars and virtual meetings, highlighting the value that members derive from these opportunities. These member engagements, along with the more than 80,000 emails to legislators generated from the Mortgage Action Alliance, are what drive MBA's advocacy successes.
And finally, join the 100+ MBA member companies that have signed MBA's Home for All Pledge, representing a commitment to promoting minority homeownership; affordable rental housing; and company diversity, equity, and inclusion. One senior executive (e.g., CEO, COO, President) is encouraged to sign this online form on behalf of your organization.
LEGISLATIVE AND POLITICAL WINS
MBA secured key provisions in the American Rescue Plan, including:
$10 billion for the Homeowner Assistance Fund to provide direct assistance through state housing finance agencies (HFAs) to help homeowners with COVID-19 hardships.
$21.55 billion to the Department of the Treasury for Emergency Rental Assistance to cover rent, rent arrearages, utilities, home energy costs, arrearages for utilities and energy costs and other housing-related expenses.
$100 million for housing counseling services.
MBA successfully prevented False Claims Act legislation (S.2428) from inclusion in the Senate's bipartisan infrastructure package. During Senate Judiciary Committee consideration, MBA directly lobbied for favorable changes to the Manager's Amendment that protected lenders from being unnecessarily exposed to a far more unfavorable standard for litigation and potentially severe monetary penalties arising from participation in government-backed mortgage programs.
MBA secured reintroduction of the SECURE Notarization Act of 2021 (H.R.3962, S.1625), bipartisan, bicameral legislation that would establish minimum federal standards for the nationwide use of Remote Online Notarization (RON). MBA successfully secured the text of H.R.3962 as an amendment to the House-passed fiscal year 2022 National Defense Authorization Act (NDAA) and is actively advocating for its inclusion in future must-pass legislation as well as a standalone provision.
MBA secured the inclusion of key provisions of the Downpayment Toward Equity Act of 2021 in the Build Back Better framework, supporting uniformity in the administration of down payment assistance grants. These changes would guarantee participating lenders can rely on borrowers self-attesting their first-generation or first-time homebuyer status.
MBA secured reintroduction of bipartisan, bicameral legislation, the Neighborhood Homes Investment Act, that would create a new federal tax credit to increase housing supply. The bill would encourage the rehabilitation of single-family homes and attract $100 billion in development activity to underserved rural and urban communities across the country.
MBA secured introduction of the Adjustable Interest Rate (LIBOR) Act, which facilitates the transition away from the London Interbank Offered Rate. The legislation targets contracts with insufficient fallback provisions to minimize unnecessary litigation risk when LIBOR is no longer available and a replacement index must be selected. The bill passed the House on a 415–9 vote, and will now move to the Senate, where MBA will continue to advocate for its passage.
MBA successfully prevented a lapse of the National Flood Insurance Program through inclusion of the program's extension in the multiple government funding bills known as Continuing Resolutions. MBA continues to advocate for a long-term reauthorization of the program as well as modernize the NFIP to increase the number of properties insured against the perils of storms and flooding.
REGULATORY WINS
MBA successfully appealed to the Federal Housing Finance Agency to eliminate the GSE adverse market refinance fee. Through persistent advocacy with FHFA and key legislators, MBA achieved elimination of the 50-basis-point adverse market refinance fee charged by Fannie Mae and Freddie Mac, lowering the costs of refinances to help borrowers benefit from record-low interest rates.
MBA secured suspension of GSE limits on second homes, investment properties, risk-layered loans, and use of the cash windows. In response to MBA-led outreach, FHFA and Department of the Treasury suspended these limits on the GSEs' business activities, which had created significant disruptions for lenders of all types and sizes throughout the country.
MBA achieved reforms to the Federal Housing Administration's treatment of student loan debt. MBA worked closely with both HUD and Capitol Hill to highlight concerns with FHA's overly restrictive assumptions regarding student loan debt payments for prospective borrowers. The combination of regulatory advocacy and the introduction of MBA-supported legislation resulted in FHA policy changes that better reflect borrowers' repayment abilities and align FHA standards with those of the GSEs and other government agencies.
MBA sought and secured important clarity regarding Special Purpose Credit Programs. Following a request from MBA and the National Fair Housing Alliance, HUD confirmed that a SPCP that meets standards set in the Equal Credit Opportunity Act will generally not violate the Fair Housing Act. This clarity is a key step to allowing lenders to begin to use SPCPs to help underserved communities.
MBA secured finalization of critical False Claims Act safeguards for FHA lenders. MBA's multiyear efforts to prevent the inappropriate use of the False Claims Act to penalize minor FHA underwriting defects were rewarded with reforms that provide greater legal certainty for FHA lenders.
MBA successfully advocated for a significantly improved Qualified Mortgage framework. Following a coordinated campaign and years of data-driven outreach to the Consumer Financial Protection Bureau, MBA secured a favorable QM framework while avoiding the disruptions associated with the expiration of the GSE Patch and the potential reliance on unworkable underwriting requirements.
MBA and its state and local mortgage banking association partners worked together to secure key state advocacy wins. MBA worked closely with state and local associations on a wide variety of successful advocacy initiatives, including extending remote work flexibilities for state-licensed lenders and securing wins in more than 10 states to permit remote online notarizations (bringing the total number of RON states to 40 by year-end 2021).
In 2021, MBA members – through the Mortgage Action Alliance, MORPAC and grassroots/grasstops engagement – stepped up their involvement and helped deliver MBA's advocacy message.
MORTGAGE ACTION ALLIANCE (MAA)
MAA tripled its active membership with more than 63,000 members. Nearly 25,000 MAA members sent more than 82,500 letters to elected officials urging action on key issues.
IN-DISTRICT MEETINGS
More than 400 industry advocates from 38 states attended MBA's virtual National Advocacy Conference in May and participated in 250 virtual official constituent meetings with their senators and representatives.
The Advocacy in August campaign resulted in more than 50 MAA members strengthening relationships with elected officials to discuss crucial tax priorities.
MBA's POLITICAL ACTION COMMITEE CELEBRATED 50 YEARS OF ADVOCACY
Raised more than $1.4 million in this election cycle – a record in an off-election year.
25 professional organizations (including 12 new companies) ran company campaigns nationwide, accounting for 54% of total funds raised; MORPAC's fourth annual Action Week secured 10 concurrent company campaigns, 461 donors, and raised $230,000 in one week.
MORPAC is a top 10 nationally ranked PAC both in total dollars raised by individuals and total dollars contributed to federal candidates and committees, according to the Federal Election Commission.