Rising Home Prices Spur Record Home Seller Profits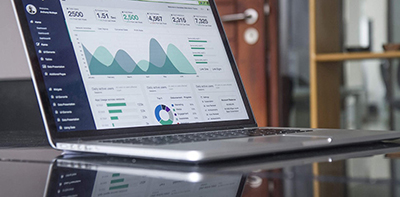 Home sellers benefited from rapidly rising home prices in 2021, with profits rising in more than 90 percent of U.S. markets to record levels, said ATTOM, Irvine, Calif.
The company's Year-End 2021 U.S. Home Sales report showed home sellers nationwide realized a profit of $94,092 on the typical sale in 2021, up 45 percent from $64,931 in 2020 and up 71 percent from $55,000 two years ago. Profits rose in more than 90 percent of housing markets to the highest level since at least 2008.
The $94,092 profit on the median-priced home sale in 2021 represented a 45.3 percent return on investment compared to the original purchase price, up from 33.6 percent last year and from 30.6 percent in 2019. The latest profit margin also stood out as the largest since at least 2008.
ATTOM said both raw profits and ROI have improved nationwide for 10 straight years. Moreover, last year's gain in ROI – up nearly 12 percentage points – was the biggest annual increase since 2013. Profits shot up as the national median home price rose 16.9 percent in 2021 to $301,000, another annual record.
ATTOM Chief Product Officer Todd Teta said the combination of rising prices and profits came during a year when a decade-long boom in the national housing market steamed ahead both because of and in spite of the coronavirus pandemic that caused widespread economic damage in 2020 and continued to threaten a recovery that began to took hold in 2021.
"What a year 2021 was for home sellers and the housing market all around the U.S. Prices went through the roof, kicking profits and profit margins up at a pace not seen for at least a decade. All that happened as the virus pandemic raged on, which actually helped drive the increases instead of stifle them," Teta said. "Households that escaped job losses from the pandemic dove into the market, in large part as a response to the crisis. And the rising demand led the market boom onward. No doubt, there are warning signs that the surge could slow down this year. But 2021 will go down as one of the greatest years for sellers and one of the toughest for buyers."
The report said a surge of buyers financially unscathed by the pandemic continued flooding the market throughout 2021. They were driven heavily by a combination of historically low interest rates and a desire by many households to trade congested virus-prone areas for the perceived safety and wider spaces of a single-family home and yard. As they chased a tight supply of homes for sale, prices spiked and so did seller profits.
The report noted a few signs that prices could flatten out in 2022 emerged late last year in the form of declining affordability, lower investor profits and rising foreclosure activity. That was layered over rising inflation and likely increases in mortgage rates this year. But the current imbalance in demand and supply suggests that there is room for at least some additional price gains.
ATTOM said among 173 metropolitan statistical areas with a population greater than 200,000 and sufficient sales data in 2021, those in western states continued to reap the highest returns on investment, with concentrations on or near the West Coast. The West region had 16 of the 20 metro areas with the highest ROIs on typical home sales last year, led by Boise, Idaho (121.8 percent); Spokane, Wash. (86.5 percent); Bremerton, Wash. (82.7 percent); Prescott, Ariz. (81.2 percent) and Salem, Ore. (81.2 percent).