Dealmaker: American Street Capital Secures $19M for Multifamily Assets
American Street Capital, Chicago, secured $18.8 million for multifamily assets in Illinois, Wisconsin and Kansas.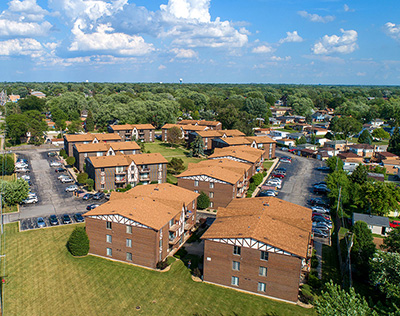 In Alsip, Ill., ASC President Igor Zhizhin originated an $11.4 million permanent loan for a 144-unit 1974-vintage property. The 12-building community on 5.8 acres has 72 one-bedroom and 72 two-bedroom apartments and was 94 percent occupied at closing.
The sponsor acquired the asset in early 2020 and implemented a value-add strategy that included new roofs, common areas, siding, unit flooring and kitchens. ASC structured the cash-out refinance with partial recourse, a five-year fixed-rate term and a 30-year amortization schedule. A correspondent bank funded the loan.
Zhizhin also secured a $3.2 million acquisition loan for a 56-unit multifamily property in Kenosha, Wis.
Located 66 miles from Chicago, Kenosha has become a Midwest fulfillment and distribution hub for Amazon, which occupies a 1.6-million-square-foot facility in the city. The city has experienced significant economic growth since the Amazon facility opened in 2017.
The seven-building subject property received a 20-year non-recourse loan that will remain fixed for the first five years and includes a year of interest-only payments. Zhizhin placed the loan with a correspondent agency lender.
ASC also secured a $4.2 million acquisition bridge loan for a multifamily portfolio in Wichita, Kan. Built in 1941 and renovated recently, the 50-building asset contains 180 studio, one- and two-bedroom apartments on 10.5 acres. It was 88 percent occupied at closing.
Kyle Tyrrell, First Vice President with ASC, originated the 12-month interest-only loan from a correspondent debt fund.