People in the News Jan. 14, 2022: New American Funding Promotes Christine Obermayer
New American Funding Promotes Christine Obermayer to VP of Retention

New American Funding, Tustin, Calif., promoted Christine Obermayer to Vice President of Retention, leading the company's new Retention Department and focus on helping the company's current customers navigate their refinance options.
Obermayer joined New American Funding in 2012 and has worked her way up through the company since then. She joined New American Funding as a Senior Loan Officer, before being promoted to Junior Sales Manager, to Senior Sales Manager, and finally to her current position. She brings 23 years of experience in mortgage operations, sales, wholesale and retention. Her mortgage career began in 1998 and she has spent time working in wholesale operations, with a specific focus on processing and underwriting and broker direct sales.

Greg Pahel Tapped for Retail Production Manager at Steven J. Sless Group of PRMI
The Steven J. Sless Group of Primary Residential Mortgage, Owings Mill, Md., added 14-year sales/mortgage industry veteran Greg Pahel as retail production manager, overseeing consumer direct reverse mortgage production. He will coach, lead, provide sales support and mentor the division's loan originators and recruit and manage new loan originators and teams nationwide.
Pahel has devoted the past decade to exclusively serving the HECM reverse mortgage space – most recently as senior vice president of consumer direct sales with The Federal Savings Bank. He previously was HECM division president/executive vice president of HECM CD sales at Paramount Residential Mortgage Group and consumer direct sales channel leader at American Advisors Group.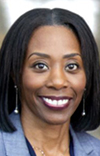 Cherry Creek Mortgage Promotes Nicole McCrary to Vice President of Compliance
Cherry Creek Mortgage, Denver, promoted Nicole McCrary to vice president of compliance, where she will oversee quality control risks, consumer complaints and fair lending. She will also monitor anti-money laundering/Bank Secrecy Act compliance, help develop policies and procedures to comply with changes in regulatory and investor requirements and integrate new requirements into the company's business processes.
McCrary, an assistant vice president of quality control prior to her promotion, joined Cherry Creek Mortgage in 2004 as a loan officer assistant. Since then, she has advanced into processing, customer support and compliance roles.
Spring EQ Adds David Haggert, Peter Schwartz
Spring EQ, Philadelphia, appointed David Haggert as chief marketing officer and Peter Schwartz as senior vice president of corresponding lending.
Haggert brings more than 25 years of marketing experience in the insurance and financial services industries. As chief marketing officer, he will oversee strategic planning, brand development and lead generation efforts. Prior to joining Spring EQ, he served as executive vice president of direct-to-consumer marketing for Freedom Mortgage and chief marketing officer with NewRez. He held previous positions with Ocwen and GMAC Mortgage.

In his new role as senior vice president at Spring EQ, Schwartz will be responsible for launching the company's new correspondent channel in the first quarter. He joins Spring EQ following a 20+-year tenure with Mr. Cooper/Nationstar Mortgage where he held numerous senior leadership positions, including managing operations for their Correspondent channel, heading up Strategic Initiatives and serving as Chief Information Officer. Overall, Schwartz has more than 35 years of mortgage industry experience in a variety of production, servicing and staff roles.
Mid America Mortgage Adds Jarred Talmadge as Western Reverse Mortgage Sales Manager
Mid America Mortgage Inc., Addison, Texas, named Jarred Talmadge Western Reverse Mortgage Sales Manager, responsible for expanding Mid America's reverse mortgage presence in the Western U.S.
Talmage brings more than 25 years of mortgage industry experience and has spent the past three years specifically focused on reverse mortgages. He joins Mid America from the American Advisors Group, where he was the Market Sales Manager for the Rocky Mountain region. He is also an author and instructor, offering real estate agents, loan officers and financial planners courses in sales, marketing and reverse mortgage.
CBRE Capital Advisors Promotes Chris Riley, Hires Andrew Dietz
CBRE Dallas promoted Chris Riley to President of Capital Markets for Industrial & Logistics in the United States and hired Andrew Dietz as Senior Managing Director.
Riley will lead a team of more than 100 professionals in the U.S., including CBRE National Partners who specialize in the sale, finance and recapitalization of industrial and logistics properties. He brings nearly 35 years of industrial & logistics real estate experience to the role, most recently as a Vice Chairman. Based in Atlanta, he has been involved in engagements of more than 800 million square feet of industrial properties in North America with an aggregate value more than $50 billion.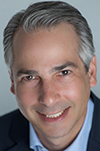 Dietz will be responsible for structuring and raising private equity capital for CBRE's third-party institutional clients in the Americas. He has more than 25 years of experience in commercial real estate and has been directly responsible for raising more $15 billion of equity across various investment strategies, private asset classes and geographies. He joins CBRE from ACORE Capital, where he served as a Managing Director on its capital raising team. He has previously held senior roles at Morgan Stanley, where he led institutional marketing globally for the firm's alternative asset management division, and Eastdil Secured's real estate private equity capital raising practice.