Existing Home Sales Fire Up as Rates Rise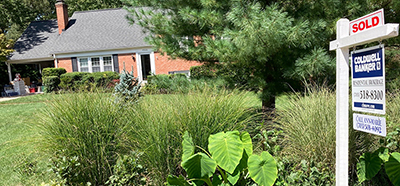 Ahead of rapidly rising interest rates and a dearth of new housing, the National Association of Realtors on Friday said January existing home sales jumped by nearly 7 percent from December.
The report said total existing-home sales (https://www.nar.realtor/existing-home-sales) rose by 6.7% from December to a seasonally adjusted annual rate of 6.50 million. Year-over-year, however, sales fell by 2.3%.
Single-family home sales rose to a seasonally adjusted annual rate of 5.76 million in January, up 6.5% from 5.41 million in December and down 2.4% from one year ago. The median existing single-family home price rose to $357,100 in January, up 15.9% from January. Existing condominium and co-op sales rose to a seasonally adjusted annual rate of 740,000 units in January, up 8.8% from 680,000 in December but down 1.3% from one year ago. The median existing condo price rose to $297,800 in January, an annual increase of 10.8%.
All four regions saw sales gains. Sales in the Northeast rose by 6.8% in January to an annual rate of 780,000, but fell by 8.2% from a year ago. The median price in the Northeast rose to $382,800, up 6.0% from one year ago. Sales in the Midwest rose by 4.1% to an annual rate of 1,510,000 in January and were unchanged from a year ago. The median price in the Midwest rose $245,900, a 7.8% rise from January 2021.
Sales in the South jumped by 9.3% in January to an annual rate of 2,940,000 and by 0.3% from one year ago. The median price in the South rose $312,400, an 18.7% surge from one year prior. For the fifth straight month, the South saw the highest pace of appreciation.
"The migration to the Southern states is clearly getting reflected in higher home sales and fast rising home prices compared to other regions," said NAR Chief Economist Lawrence Yun.
Existing home sales in the West increased by 4.1% to an annual rate of 1,270,000 in January, but fell by 6.6% from one year ago. The median price in the West rose to $505,800, up 8.8% from a year ago.
"January saw the strongest pace of existing-home sales in a year, even with mortgage rates jumping 30 basis points over the month and home-price growth continuing at a rapid pace," said Joel Kan, Associate Vice President of Economic and Industry Forecasting with the Mortgage Bankers Association. "While the 6.7 percent sales growth in January was good news, the drop in for-sale inventory to an all-time low at 860,000 units is a cause for concern. There were more listings at the higher end of the market and the median sales price increased for the third straight month, suggesting fewer entry-level and less expensive options, making home-purchase conditions more difficult for first-time buyers. Their share of sales dropped to 27 percent compared to 33 percent a year earlier."
Kan said the increased activity in higher-priced segments of the market was consistent with MBA data showing the average loan size on purchase mortgage applications reached record highs in January. "There was also added competition from buyers of investment and second-home properties, who accounted for a growing portion of home sales last month," he said.
Existing home sales handily beat consensus expectations in January," said Mark Vitner, Senior Economist with Wells Fargo Economics, Charlotte, N.C. "Homes to continue to sell quickly, amidst record low inventories and strong demand from both individual and institutional investors."
"Buyers were likely anticipating further rate increases and locking-in at the low rates, and investors added to overall demand with all-cash offers," Yun said. "Consequently, housing prices continue to move solidly higher."
The report said total housing inventory at the end of January fell to just 860,000 units, down 2.3% from December and down 16.5% from one year ago (1.03 million). Unsold inventory sits at a 1.6-month supply at the current sales pace, down from 1.7 months in December and from 1.9 months in January 2021.
"While inventories normally decline this time of year, the most recent drop comes from extraordinarily low levels and continues a long-running trend," Vitner said. "The lack of inventory of lower priced homes appears to be feeding upon itself, with homeowners increasingly reluctant to put their homes on the market because they fear they will not be able to find another home they can afford. That is an issue that will be compounded in coming months with higher inflation slowing real income growth and driving interest rates higher."
Yun noted homes priced at $500,000 and below are disappearing, while supply has risen at the higher price range. He said such increases will continue to shift the mix of buyers toward high-income consumers. "There are more listings at the upper end – homes priced above $500,000 – compared to a year ago, which should lead to less hurried decisions by some buyers," he said. "Clearly, more supply is needed at the lower-end of the market in order to achieve more equitable distribution of housing wealth."
The report said the median existing-home price for all housing types in January was $350,300, up 15.4% from a year ago($303,600), as prices rose in each region. This marks 119 consecutive months of year-over-year increases, the longest-running streak on record.
Properties typically remained on the market for 19 days in January, equal to days on market for December, and down from 21 days a year ago. Seventy-nine percent of homes sold in January were on the market for less than a month.
NAR said first-time buyers were responsible for 27% of sales in January, down from 30% in December and down from 33% in January 2021. Individual investors or second-home buyers purchased 22% of homes in January, up from 17% in December and from 15% a year ago. All-cash sales accounted for 27% of transactions in January, up from 23% in December and from 19% a year ago.
Distressed sales represented less than 1% of sales in January, equal to percentages seen in both December and a year ago.