Dealmaker: BWE Closes $75M for Shopping Center Portfolio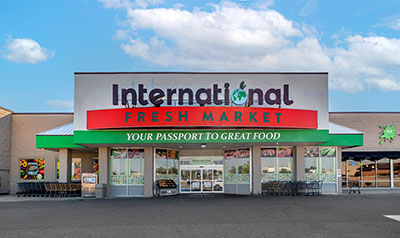 (Fox River Commons, Naperville, Ill.)
Bellwether Enterprise Real Estate Capital LLC, Cleveland, closed a $74.4 million life company loan for a portfolio of open-air shopping centers in metropolitan Chicago.
The portfolio included Cicero Marketplace, Northwest Shopping Center, Golf Plaza II, Fox River Commons and English Valley.
Daniel Rosenberg, Executive Vice President in BWE's Chicago office, originated the loan for borrower Continental Realty Corp., Baltimore.
The properties were 82% leased at acquisition and house nearly 70 tenants, including many at below-market-rate rents. To mitigate rollover risk, no single tenant occupies more than 15% of the portfolio's gross leasable space.
The tenant mix is heavily weighted toward grocery and necessity-based retailers, including Sam's Club, Home Depot, Jewel Osco and Walgreens. Several anchor tenants have occupied the space for more than 20 years. Data firm Placer.ai, Los Altos, Calif., ranked the Sam's Club at Cicero Marketplace the most trafficked Sam's Club in the entire United States and said that center's Home Depot ranks in the 95th percentile nationally.
The lender provided a three-year fixed-rate interest-only loan with two one-year extension options. Continental Realty Corp. used the loan proceeds to purchase the portfolio and to fund leasing expenses to increase occupancy and drive net operating income. CRC said it plans various capital improvements and renovations during the loan term to further attract potential lessees.