MBA News Dec. 16, 2022

Today in MBA News: MISMO Winter Summit; MBA Education School of Mortgage Banking I online; MBA Education webinar, Ten Things Your Company Must Do in 2023; MBA State Commercial Mortgage Licensing Resources. To read more, click on today's MBA News headline.
MISMO Winter Summit Jan. 9-12 in Delray Beach, Fla.
The MISMO Winter Summit takes place Jan. 9-12 at the Opal Grand Oceanfront Resort & Spa in Delray Beach, Fla.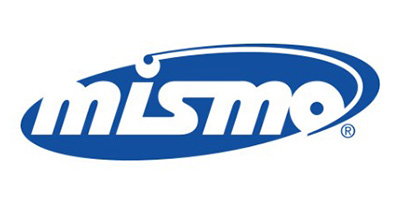 MISMO plays an essential role as the central point for collaboration between lenders, servicers, regulators, GSEs, and technology providers, enabling the industry to achieve a more seamless and productive digital future. MISMO enables all industry participants to speak the same language by developing and distributing compliance, data and technology standards that improve the integration and flow of data end-to-end.
MISMO Summits allow you to network and collaborate with your industry colleagues while learning the latest updates on mortgage industry standards. Your participation helps make the digital future possible. Join us at the upcoming MISMO Summit and learn what's hot in mortgage standards.
MISMO thanks its Gold-level sponsors: DART, ICE Mortgage Technology and Snapdocs, as well as its Bronze level sponsors: Actualize Consulting and MGIC for helping to make the event possible.
For more information, visit the MISMO Winter Summit page.
MBA Education School of Mortgage Banking I Online Begins Jan. 9
MBA Education presents its popular School of Mortgage Banking I online from Jan. 9-Feb. 2.

MBA Education's School of Mortgage Banking I emphasizes the interrelated roles of the functions within a residential mortgage banking firm and the relationships of the various institutions and agencies throughout the real estate finance industry. This course provides a foundation in residential loan production, secondary marketing, warehouse lending and servicing. It also presents an overview of associated disciplines essential to a complete understanding of mortgage banking, including ethics, regulatory compliance, real estate law, loan products, quality assurance, quality control and fraud detection.
Note: Students who intend to acquire their AMP designation need to first complete SOMB I and pass the exam, then complete SOMB II and pass the exam. Students who are not working toward AMP designations do not need complete SOMB I to enroll in SOMB II.
For more information and to register, click here.
MBA Education Webinar Jan. 18: Ten Things Your Company Must Do in 2023
MBA Education presents a timely Webinar, Ten Things Your Company Must Do in 2023, on Wednesday, Jan. 18 from 1:00-2:00 p.m. ET.
This webinar is part of MBA Education's Garrett, McAuley & Co. Mortgage Banking Management Webinar Series.
For just about everyone, 2022 was a horrible year. Volume was down, margins were down, earnings were almost non-existent, and the staff layoffs never seemed to accomplish all they were meant to accomplish. It's hard to know what 2023 will bring, but nightmares eventually end, and now is the right time, early in the year, to take steps to improve your business for 2023 while you can make a real difference. This popular webinar will provide participants with a new Top Ten list of strategic initiatives that all mortgage bankers should be implementing in 2023. These very specific and actionable suggestions will help you and your team focus on what will increase revenues, control costs, and better manage risk, not only in 2023 but also every year thereafter. And they're all things you can start to work on right away.
For more information and to register, click here.
.
MBA State Commercial Mortgage Licensing Resources
The Mortgage Bankers Association has updated its state-by-state compilation of commercial/multifamily mortgage licensing requirements.
The updated resource is a no-cost, member-only benefit that is updated annually. It covers state requirements for servicing commercial/multifamily mortgages as well as requirements for making or brokering commercial/multifamily mortgages. For each state, the resource describes relevant state licensing requirements and provides links to applicable statutes and state regulator resources and contacts.
While not legal advice or guidance, this information provides a resource for MBA members who would benefit from a greater understanding of the mortgage licensing law framework for various states. We gratefully acknowledge Haydn Richards, partner at Bradley law firm, for his reviews and help to update the compilation.
This member-only benefit can be accessed here on MBA's website.
For more information, contact Grant Carlson at 202-557-2765.