MBA Mortgage Action Alliance Call to Action Urges Senate Approval of RON Bill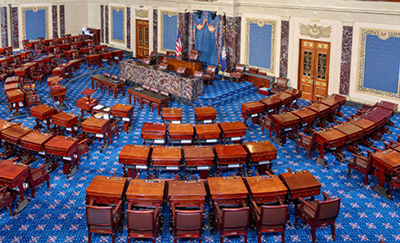 Fresh off its victory last week, in which the House overwhelmingly approved legislation allowing notaries to perform Remote Online Notarization transactions nationwide, the MBA Mortgage Action Alliance set its sights on the next step: approval by the Senate.
MAA issued a Call to Action on Tuesday urging support of S. 1625, introduced by Sens. Mark Warner, D-Va., and Kevin Cramer, R-N.D. The SECURE Notarization Act of 2021 is a companion piece to H.R. 3962, introduced by Reps. Madeline Dean, D-Pa., and Kelly Armstrong, R-N.D., with 31 co-sponsors, that passed the House on July 27 by a 336-90 vote.

S. 1625 requires tamper-evident technology in electronic notarizations and provides fraud prevention using multifactor authentication for identity proofing and audiovisual recording of the notarial act. To date, 41 states have enacted their own laws to enable use of RON. The federal legislation would complement those existing state laws, while allowing individual states the flexibility and freedom to implement their own RON standards.
Bill Killmer, MBA Senior Vice President of Legislative and Political Affairs, said the "robust" bipartisan vote in the House last week sent a clear signal to the Senate that there is considerable interest to send a final bill to President Biden.
"Co-sponsorship of S. 1625 was a key ask during MBA's National Advocacy Conference earlier this year," Killmer said.
MBA worked directly with Warner and Cramer on S. 1625. Its minimum standards for RON are consistent with those provided in the MBA-ALTA model state RON bill and the Mortgage Industry Standards Maintenance Organization RON Standards.
The Call to Action urged MAA's 76,000-plus members to contact their senators, urging them to support S. 1625. The Senate is expected to take up a vote later this year.
For more information about the Call to Action, click here.