People in the News Apr. 5, 2022: Luana Slettedahl Joins BlackFin Group as Principal
Luana Slettedahl Joins BlackFin Group as Principal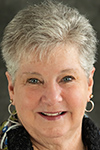 BlackFin Group, Denver, named Luana Slettedahl as a Principal.
Slettedahl brings 40 years of diversified experience in capital markets, mortgage servicing rights, GSE and Ginnie Mae relationship management and seller/servicer requirements to the company. She joins BlackFin from Acorn Mortgage Consulting LLC, where she served as President. Prior to that she served as Manager of Loan Securitization, Post Closing, Investor and Agency Eligibility for the Colorado Housing and Finance Authority. Before that she was Senior Vice-President and Senior Transaction Manager for Phoenix Capital and Senior Vice-President of Secondary Marketing, in addition to various Operations oversight roles, at HomeAmerican Mortgage Corp. She started her career at Security Pacific Mortgage Corp., where she was eventually promoted to Vice-President of Trading.
Slettedahl currently serves as the Programs Committee Chairperson of the Colorado Mortgage Lenders Association.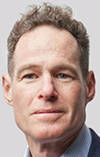 Redfin Appoints Brad Singer to Board of Directors
Redfin, Seattle, announced Brad Singer joined its board of directors.
Singer brings decades of business, finance and investment experience as a former partner and chief operating officer of ValueAct Capital. Prior to that, he was senior executive vice president and chief financial officer at Discovery Communications and chief financial officer & treasurer at American Tower. Before that, he was an investment banker at Goldman, Sachs & Co.
Singer joins the board as long-time board member Bob Mylod prepares to step away to focus on other professional commitments. Mylod, who has served on Redfin's board for eight years, including as chair from 2016 to 2020, has decided not to stand for re-election at Redfin's 2022 annual shareholder meeting in June. He will leave the board when his term is complete at the end of the meeting.

FormFree Taps Eric Lapin as Chief Strategy Officer
FormFree, Athens, Fa., appointed Eric Lapin as chief strategy officer. His responsibilities will include monitoring execution of business initiatives, identifying key capital projects, driving strategic partnership opportunities and overseeing communications and marketing.
Lapin has more than 25 years' experience in leadership roles at mortgage technology firms and financial institutions. Prior to joining FormFree, he served as first vice president of corporate development and national agency services at Old Republic Title. Before that, he held vice president and managing director positions at banner housing fintechs and financial institutions including Altisource, Black Knight, First American and Credit Suisse.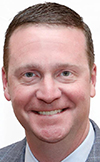 Cherry Creek Holdings Names Joe Mowery Managing Director of Found It Settlement Services
Cherry Creek Holdings Group LLC, Denver, hired Joe Mowery as managing director of Found It Settlement Services, part of Cherry Creek's Found It family of home buyer services.
Mowery, who has 20 years of experience in the mortgage and title industries, most recently served as president of the title, settlement and escrow division at Voxtur Analytics Corp., where he oversaw the company's extensive title and settlement operations throughout the U.S. and Canada. Mowery also served as president of Title365, where he led many successful strategic growth initiatives. He has also held senior executive positions at Lenders First Choice, First American Lenders Advantage, and LenderLive Settlement Services.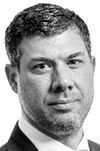 Hotel Finance Veteran Lawrence Britvan Joins CBRE
CBRE, New York, hired Lawrence Britvan as President and Vice Chairman of Institutional Hotels and, Debt to focus on financing for commercial real estate sponsors and lenders.
Britvan has more than 25 years of experience in the commercial real estate industry and specializes in hospitality-related transactions, including debt, equity, joint venture and investment sales. He was involved in more than $6 billion in capital markets activity in 2021. He joins CBRE from Hodges Ward Elliott, where he served as Group Head of Capital Markets since 2016. Prior to that, he was a member of the senior management team at CCRE and previously worked in the real estate finance team at Credit Suisse. He began his career in the industry as an attorney advising on real estate financing matters.
Sarah Claeys Joins Mortgage Cadence as Executive Vice President of Client Delivery
Mortgage Cadence, Denver, named Sarah Claeys Executive Vice President of Client Delivery.  She will lead the company's pre-sales engineering, solutioning and delivery teams, responsible for ensuring prospects understand the Mortgage Cadence Platform and its capabilities, and working alongside new customers through implementation.
Prior to joining Mortgage Cadence, Claeys served as Vice President of Product Strategy and Delivery at Credit Union Student Choice. She also brings nearly 20 years of experience in business and product development, management, strategic planning and technology leadership from companies such as Computershare US and LenderLive Network.

Grandbridge Real Estate Capital Hires Thomas Sanderson in Phoenix Office
Grandbridge Real Estate Capital hired Thomas Sanderson in the company's Phoenix production office as a commercial real estate analyst. Sanderson will head the analyst team.
Prior to joining Grandbridge, Sanderson was an acquisition analyst for Century Communities in Houston, where he analyzed feasibility of land acquisitions and development and assisted in reporting and financial duties.

Forte Real Estate Partners LLC/TCN Worldwide Hires Tara Steinkraus as Vice President of Real Estate Advisory
Forte Real Estate Partners LLC, Minneapolis, named Tara Steinkraus Vice President of Real Estate Advisory.
Steinkraus joins Forte from Duke Realty, having managed a wide-ranging portfolio of more than five million square feet of industrial properties. She received her CCIM in 2019 and has played a leadership role in the Building Owners and Managers Association (BOMA Minneapolis) since 2014. She will serve as BOMA Minneapolis Chair beginning in April.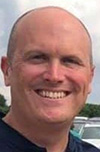 Ascendant National Title Names Michael Longaker Senior Vice President.
Ascendant National Title, Denver, hired Michael Longaker as Senior Vice President of Special Asset Solutions. He will oversee the Special Asset Solutions Group, with a focus on REO, hedge funds, title JVs and capital markets for distressed assets.
Longaker has worked in the title and REO industry for more than 20 years, focused primarily on the HUD distressed assets segment. He has overseen the day-to-day operations for multiple HUD Asset Management Companies encompassing 26 states and over 75,000 properties transacted.