People in the News Apr. 12, 2022: Big Changes at Fannie Mae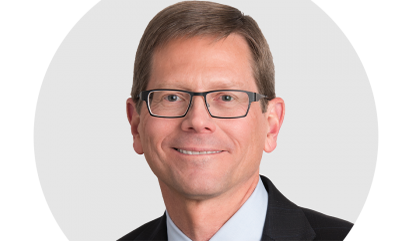 Fannie Mae Announces Leadership Transitions

Fannie Mae, Washington, D.C., announced Board Chair Sheila C. Bair and CEO Hugh R. Frater will resign effective May 1. The Board elected Michael J. Heid to succeed Bair and appointed Fannie Mae President David Benson as Interim CEO and Board member.
Heid served as Executive Vice President (Home Lending) of Wells Fargo & Co. from 1997 to his retirement in January 2016. He served in a number of positions at Wells Fargo Home Mortgage, the mortgage banking division of Wells Fargo, including as president from 2011 to September 2015, as co-president from 2004 to 2011, and earlier as chief financial officer and head of Loan Servicing. Heid was employed by Wells Fargo or its predecessors since 1988. He also currently serves on the Board of Roosevelt Management Co. and the Advisory Board for Home Partners of America and Promontory MortgagePath.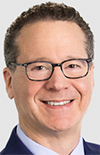 Benson is currently Fannie Mae's President, responsible for leading the development and execution of the strategic plan for the organization, as well as leading the Single-Family and Multifamily businesses, and will continue in that role. He has served in a number of executive positions during his 20 years at Fannie Mae, including as Executive Vice President and Chief Financial Officer. He also serves on the Board of Managers of Common Securitization Solutions, a Fannie Mae and Freddie Mac joint venture.
The Board of Directors also announced that it plans to conduct a national search for a permanent CEO.
Separately, Fannie Mae also announced the resignation of Antony Jenkins from the Board, effective May 1, who also cited time commitments as the reason for his departure.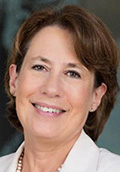 Bair is former Chair of the Federal Deposit Insurance Corp. and Assistant Secretary for Financial Institutions at the Treasury Department, who serves as a Board member or advisor to several companies and nonprofits. She joined the Board in August 2019 and became Chair in November 2020. Jenkins is the founder and Executive Chair of 10xFuture Technologies, after having served in top banking positions, including CEO of Barclays PLC. He joined the Board in July 2018.
In a statement, Mortgage Bankers Association Senior Vice President for Residential Policy and Member Services Pete Mills and MBA Senior Vice President for Commercial/Multifamily Policy and Member Engagement Mike Flood said MBA has worked extensively with Heid and Benson on several critical issues in the past.
"We have a longstanding relationship with Heid, who was an active MBA member and board member when he was CEO of Wells Fargo Home Mortgage," MBA said. "Both Heid and Benson are great industry champions, and we look forward to our ongoing collaboration of continuing the important work Fannie Mae does on behalf of our nation's homeowners and renters. The industry remains concerned about the loss of experienced leaders at the GSEs. MBA will continue to work with FHFA and key stakeholders to address this important issue."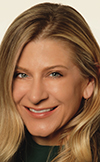 LenderClose Taps Jill Skinner as Chief Marketing Officer
LenderClose, Des Moines, Iowa, named Jill Skinner as its Chief Marketing Officer.
Skinner joins LenderClose from Wells Fargo, where she spent more than 12 years in marketing leadership roles, including marketing and digital mortgage customer acquisition programs. She also managed end-to-end, integrated mortgage marketing campaign strategy and execution. Her marketing career also includes eCommerce experience at OfficeMax and Dotdash Meredith.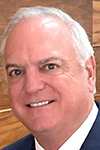 The Huffman Team Joins Stewart Commercial Services in Dallas-Fort Worth
Stewart Title, Houston, announced The Huffman Team (formerly part of the attorney fee title office of B. Scott Huffman PLLC) joined Stewart Title's National Commercial Services division in the Dallas/Fort Worth Metroplex.
Huffman is Board Certified by the Texas Board of Legal Specialization in both Commercial Real Estate Law and Residential Real Estate Law. Learn more at stewart.com/commercial/dfw.

Anthony Gulotta Joins Deephaven Mortgage as Vice President of Wholesale Sales
Anthony Gulotta joined Deephaven Mortgage, Charlotte, N.C., as Regional Sales Vice President of Wholesale Sales, responsible for working with brokers on the East Coast about the company's Non-QM/Non-Agency products.
Gulotta brings more than 30 years in mortgage and wholesale operations to Deephaven. He has a track record of ranking in the top five percent for wholesale loan production within the regions he serves.

Grandbridge Real Estate Capital Hires Martin Hansberry to Lead Boston Multifamily Investment Sales Team
Grandbridge Real Estate Capital LLC hired Martin Hansberry as vice president to lead the Boston multifamily investment sales team for greater New England.
Hansberry joins Grandbridge from Hansberry Properties in Wellesley, Mass., where he provided asset and development management, financing, equity raising and sourcing joint venture development partners. He also served as director at Berkadia where he opened the Nashville, Tenn., office. Prior to Berkadia, he was a senior associate at Cushman & Wakefield and established its first multi-family practice in Tennessee.