Pending Home Sales Down 5th Straight Month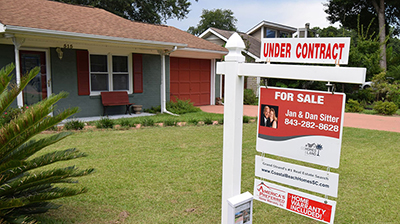 MBA NewsLink Staff
Pending home sales fell by 1.2 percent in March, marking the fifth consecutive monthly decrease, the National Association of Realtors reported Wednesday.
The Pending Home Sales Index (www.nar.realtor/pending-home-sales), a forward-looking indicator of home sales based on contract signings, fell by 1.2% to 103.7 in March. Year-over-year, transactions fell by 8.2%.
Regionally, only the Northeast saw a monthly increase, rising by 4.0% to 89.3 in March, but fell by 9.2% from a year ago. In the Midwest, the index dropped by 6.1% to 94.7 in Mach and by 4.8% from a year ago.
Pending home sales in the South fell by 0.9% to 125.8 in March and fell by 9.5% from a year ago. In the West pending sales declined by 0.2% in March to 89.8 and fell by 8.4% from a year ago.
"The falling contract signings are implying that multiple offers will soon dissipate and be replaced by much calmer and normalized market conditions," said Lawrence Yun, NAR chief economist. "As it stands, the sudden large gains in mortgage rates have reduced the pool of eligible homebuyers, and that has consequently lowered buying activity. The aspiration to purchase a home remains, but the financial capacity has become a major limiting factor."