Office Market Recovery Pauses In August Amid COVID Flareups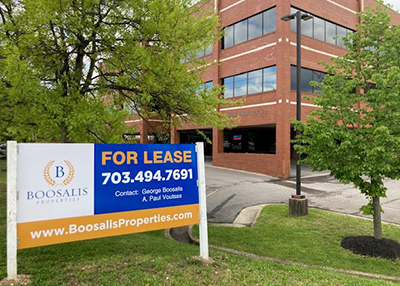 The large-market office sector recovery lost momentum in August amid renewed concerns about COVID-19 variants, reported CBRE, Dallas.
The report, Pulse of U.S. Office Demand, tracks three office market activity metrics in the 12 largest U.S. office markets: tenants in the market, finalized lease agreements and sublease availability. The first two indexes registered slight declines in August after several months of gains. Conversely, the sublease index fell in August for the second straight month, a positive sign although backlogs of space offered for sublease remains sizeable.
CBRE identified Boston and Atlanta as the markets farthest along in their recovery, with Atlanta posting a strong gain in leasing activity for the month. Los Angeles ranked third due to a falloff in leasing in August after a strong run of gains for much of the year. In the next tier of markets, Dallas-Fort Worth, Seattle, Washington, D.C., Manhattan and Houston showed modest improvement.
"We saw a small to modest slowdown in tenants seeking space and for signed leases in August," said Nicole LaRusso, CBRE Senior Director of Research & Analysis. "Transactions that were close to completion continued forward despite the unfortunate rise in infections and related delays in return-to-the-office plans."
LaRusso said sublease availability did not increase in the wake of the latest increase in COVID cases. "This is welcome news, because the sublease situation is perhaps the biggest hurdle for markets to overcome on their way to full recovery," she said.
JLL, Chicago, said the office sector's leading indicators showed sustained upward momentum until Delta's recent dip. JLL's Comeback Index combines 12 indicators to study how close the country is to returning to normal.
"We hit a peak of activity and office usage in July," said Ben Breslau, JLL Chief Research Officer. "The index retracted a bit in the last two months."
Breslau said he expects some additional short-term delays from Delta that could push another sustained wave of office recovery into first-quarter 2022, "[but] we don't foresee a prolonged pause given the greater level of immunity through vaccinations and the momentum we see in other sectors."
One optimistic sign for the sector: office monitoring firm Kastle Systems, Falls Church, Va., tracks the number of users entering offices every week compared to a pre-COVID baseline. The firm's Back to Work Barometer report increased nearly one point compared to last week, reaching 34.4 percent as schools re-opened for in-person learning.
"Occupancy has nearly returned to its mid-summer peak, which occurred prior to COVID's Delta variant gaining prominence," the report said.