Sponsored Content from WFG: MBA Reports of Falling Per-Loan Profits Prompt Calls for Greater Efficiencies
On Aug. 30, Mortgage Professional America reported "Independent mortgage banks and mortgage subsidiaries of chartered banks reported hefty declines in their profit in the second quarter of 2021."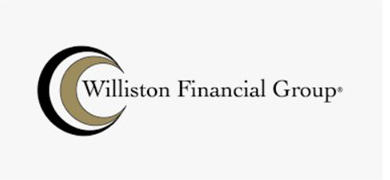 The story references new Mortgage Bankers Association data showing "average profit for each loan slumped from $3,361 in the previous quarter to $2,023," and "net production profits plummeted from 124 basis points to 72 basis points quarter over quarter – the lowest since Q1 2019."
MBA Vice President of Industry Analysis Marina Walsh, CMB, attributes the downturn to a predictable fall off in production volume following the refinance frenzy of 2020 along with heightened competition that has resulted in "lower revenues and higher expenses" for mortgage lenders.
Two days later, by contrast, Portland-based WFG National Title Insurance Company announced at midyear 2021, its gross and net volumes are on track to exceed its record 2020 numbers.
"We are excited to report with confidence that WFG is well on the way to surpassing those historic 2020 revenue figures in 2021," WFG President and CEO Steve Ozonian stated in the press release. "After 2020 revenues increased 46 percent over 2019 figures, we see our gross revenues on track to jump 50 percent over those numbers, with net revenues up 45 percent."
Dan Bailey, Senior Vice President of WFG's Enterprise Solutions and Lender Services divisions, sees the disparity in rising and falling fortunes as validation of WFG's belief that central to long-term stability for the mortgage, title and real estate industries is an ongoing pursuit of greater operational efficiencies.
"If lender profits are down and expenses are up, as Marina Walsh said, the immediate push should be to implement cost savings and increase efficiency," Bailey said. "And that is what has been driving WFG's product roadmap since we started."
Bailey outlined how WFG determines what products and service to develop, then the process by which it designs and – even more importantly – improves over time.
"Research and develop are only one arc within the ongoing cycle of engagement WFG has with our clients and colleagues, and through their consumers," Bailey said.
In addition to regular meetings of WFG's Executive Roundtable of industry leaders, the company has access to feedback through its Net Promoter Score (NPS) and annual surveys. WFG adopted NPS some years ago and the consistent NPS customer ratings it continues to receive, in the high 70s or above – a "world-class" service rating across all industries – have also helped it measure performance and improve service levels.
Bailey said that the results of surveys taken in June and July 2021 identify the biggest impediments to growth as seen by the participants, who included mortgage lending executives from community banks, credit unions, bank and non-bank lenders, as well as members of the Executive Roundtable.
The survey asked for key operational challenges, allowing multiple choices. The responses were: Turnaround times (56%); Operational capacity, volume and staffing (34%); Technology implementation and integration (34%); Communication (31%); Training and Time Management (both at 19%); and Process improvement/QC/Errors & Delays (16%).
Regarding title and settlement, the chief pain point was again turnaround times (41%) followed by Communication (34%), Data Accuracy & Quality (25%), and Process Improvement/QC/Errors & Delays and Customer Service (both at 22%).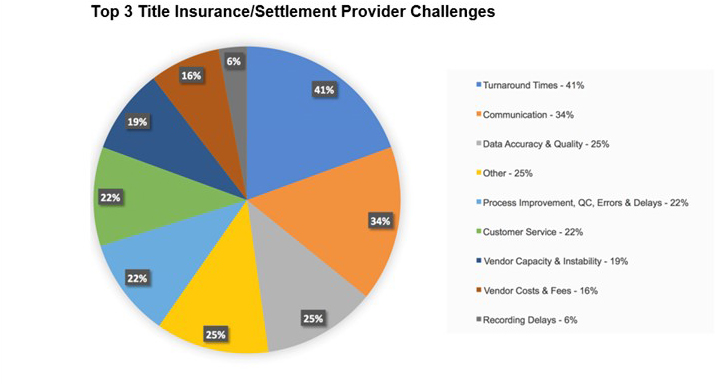 According to Bailey, this information is leveraged to develop products and services that align with and help solve these challenges for WFG's mortgage-lending partners. The emphasis on technology has allowed WFG to grow both steadily and securely into a family of companies providing products and services across much of the real estate and mortgage spectrum. Its Enterprise Solutions group includes title and closing service providers WFG Lender Services, WFG Default Title Services and Valutrust Solutions®, a national appraisal management and property valuation provider.
Specific lender-centric products that have been developed by WFG's technology subsidiary WEST, a Williston Financial Group company, based on this broad-based interaction include the company's award-winning DecisionPoint® instant title decision engine; WFG's MyHome® consumer collaboration portal; and the Valutrust platform, which facilitates the order, tracking and delivery of WFG's title and closing and property valuation offerings.
"This collaborative development process ultimately leads to a better borrower and customer experience. And a major benefit along the way is the potential for vastly improved efficiencies within lender operations," Bailey said.
The focus on efficiencies, as well as the insistence on communication and collaboration within the industry, remain central to WFG's operating principles.
"Since our founding in 2010, WFG's mission has been to take time and cost out of the real estate transaction for all participants," said WFG Executive Chairman and Founder Patrick Stone. "In keeping with this purpose, we strive to proactively communicate and collaborate with our clients to develop solutions that address pain points, enhance operational efficiencies and elevate the customer experience."
"Our slogan, 'Because of YOU,' is a constant reminder that we exist only because of the relationships we maintain with customers and the colleagues with whom we 'Communicate, Collaborate and Co-exist,'" Stone added.
As a result, WFG's overall market share continues to increase, too. Year-over-year between Q1 2020 to Q1 2021, it rose by 14.5 percent and is expected to continue to grow through the balance of the year.
For more information about WFG and its services and solutions for mortgage lenders, visit www.wfgls.com, email about@wfgls.com or call (877) 274-3850.
(Sponsored content includes material submitted independently of the Mortgage Bankers Association and MBA NewsLink and does not connote an MBA endorsement of a specific company, product or service. For more information about sponsored content opportunities, contact Bill Farmakis at bill@jlfarmakis.com or 203/834-8832.)