People in the News Sept. 7 2021
Alterra Home Loans Promotes Marc Hernandez to President
Alterra Home Loans LLC, Las Vegas, promoted Marc Hernandez to president, responsible for sales, operations and marketing.

Hernandez joined Alterra in 2015 when he established a branch in Chicago and ultimately grew a regional presence for the company. He later moved into a divisional leadership position overseeing Alterra's East Coast production where he was instrumental in driving results for the company. Hernandez brings with him 17 years of mortgage industry experience in both sales and operations, including roles at Countrywide, Bank of America and Huntington Bank.
Former Alterra President and Co-Founder Jason Madiedo will continue to serve as CEO of Panorama Mortgage Group, which owns the Alterra brand.

FHFA Adds Laura Thrift, Alexei Alexandrov to Staff
The Federal Housing Finance Agency named Laura Thrift as Director of the Office of Congressional Affairs and Communications and Alexei Alexandrov as Chief Economist.
Thrift has more than 15 years of experience on Capitol Hill working for senior members of the House of Representatives. Before joining FHFA, Thrift was the Deputy Chief of Staff for Representative Earl Blumenauer, D-Ore. She previously served as Senior Policy Advisor to Representative David Price, D-N.C.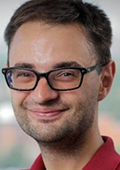 Alexandrov, a Ph.D. economist, managed data scientists, economists and machine learning scientists in e-commerce, and worked in the federal government and academia. Prior to joining FHFA, he was Director of Central Algorithms for Wayfair.com. He also worked as a Senior Manager at Amazon.com. Additionally, he served as a Senior Economist at the Consumer Financial Protection Bureau, working on mortgage regulations stemming from the Dodd-Frank Act. He started his professional career as an Assistant Professor at the University of Rochester.

Stephanie Sailor Joins Homespire Mortgage as Vice President of Secondary Marketing
Homespire Mortgage, Gaithersburg, Md., announced Stephanie Sailor as its new Vice President of Secondary Marketing. She will lead Homespire's initiatives related to loan purchasing, sales and servicing transfers.
Sailor has more than 20 years of experience; prior to joining Homespire, she worked extensively in the secondary marketing space with leading lenders, including PrimeLending and Nationstar Mortgage, developing and supporting strategies for their mortgage pipelines and trading activities.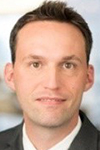 Greenberg Traurig Hires R. David Walker
Greenberg Traurig LLP added R. David Walker as a shareholder to its Real Estate Practice.
Walker joined Greenberg Traurig following an in-house counsel role with Rubenstein Partners LP, where he focused on equity and debt investments of office real estate assets. Prior to that, he spent eight years working within Cozen O'Connor's real estate group.

Colliers Capital Markets Adds Matthew Sherry as Managing Director
Colliers announced Matthew Sherry joined its Boston office as a Managing Director in its Capital Markets group, focusing on investment sales transactions.
Sherry joined Colliers from JLL, where he spent the past 10 years focused on disposition of core trophy assets as well as a diverse mix of urban/suburban, office, industrial, life science and land development assets, resulting in more than $7 billion in total sales transaction volume.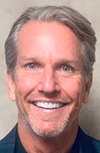 Mid America Mortgage Adds Pete Jackson as Divisional Director; Tim Frohock as Regional Director
Mid America Mortgage Inc., Addison, Texas, hired Pete Jackson as a divisional director and Tim Frohock as a regional director. They will play a critical role in growth of Mid America's wholesale/non-delegated correspondent lending channel, reporting to Mid America's Executive Director of TPO Lending Adam Rieke.

Rieke, Jackson and Frohock started their mortgage banking careers together at Carl I. Brown and Company/First Tennessee Bank and remained there for 10 years, becoming regional vice presidents, managing Operations and Sales. Later, when Jackson was managing a divisional office for Bank of America, Frohock recruited him to join SunTrust Bank as a regional wholesale vice president and help build a fulfillment center in Overland Park, Kan.
After managing Production and Operations centers for SunTrust Bank for many years, Jackson and Frohock continued to work in the Wholesale/Non-Delegated space, as did Rieke, but all three worked for competing organizations. Most recently, Jackson recruited Frohock to join him and Rieke at Mid America Mortgage and build a Western Regional office in Phoenix.