MBA Advocacy Update Sept. 7 2021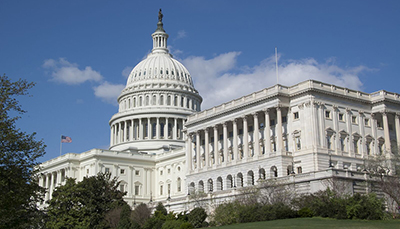 Bill Killmer bkillmer@mba.org; Pete Mills pmills@mba.org.
Last week, the Biden administration announced a series of actions intended to boost the supply of affordable housing and supplement the larger-scale initiatives of the administration's "Build Back Better" agenda. The announcement noted the long-standing gap between the supply of and demand for affordable housing – for both homeowners and renters.
1. Biden Administration Announces Plans to Increase Affordable Housing Supply
This week, the White House announced a series of administrative actions intended to boost the supply of affordable housing and supplement the larger-scale legislative initiatives of the administration's "Build Back Better" agenda. The announcement noted the long-standing gap between the supply of and demand for affordable housing – for both homeowners and renters. Through the steps listed below, the administration hopes to create nearly 100,000 additional affordable homes for homeowners and renters over the next three years, with a focus on the lower- and middle-income segments of the market:
-The Federal Housing Finance Agency (FHFA) will raise the cap on Low-Income Housing Tax Credit (LIHTC) investments by Fannie Mae and Freddie Mac (the GSEs) to $1.7 billion (or $850 million each), and will increase the Duty to Serve rural/targeted investment requirement from 40% to 50% of each GSE's total LIHTC investment capacity. Raising the caps and targeting the investments for affordable rental housing is intended to support the development and preservation of affordable units in the areas most in need.
-The U.S. Treasury Department plans to issue a notice of funding availability from the Capital Magnet Fund (CMF) that will include changes to strongly encourage affordable housing production. The CMF is a competitive grant program for Community Development Financial Institutions and nonprofit housing groups funded by allocations made each year by the GSEs. This year's pool of $383 million in available funding will facilitate the production of affordable housing units throughout the country.
-FHFA intends to make financing for manufactured housing more available by authorizing Freddie Mac to accept eligible single-wide manufactured housing loan deliveries in a manner similar to that of Fannie Mae, which began accepting these loans in 2020. The GSEs also will continue performing industrywide outreach and education about the eligibility of manufactured housing, modular homes, and factory-built homes.
-FHFA has authorized Freddie Mac to revisit certain mortgage eligibility requirements for two-to-four-unit properties made in 2020 that reduced the financing available for these kinds of properties, which are disproportionately owned by minority homeowners. Updating these requirements will both increase the availability of rental units in these properties and serve as a source of wealth for owners of these properties.
-FHFA plans to conduct a study on the degree to which the GSEs' activities might be concentrated in jurisdictions with exclusionary zoning policies. The report will provide data on the demographic characteristics of homeowners whose loans are purchased by the GSEs to assess the extent to which these purchases might be sustaining restrictive zoning measures or supporting localities with inclusionary zoning policies.
-Over the next year, the U.S. Department of Housing and Urban Development (HUD) will roll out a series of new restrictions to its Claims Without Conveyance of Title program (CWCOT) that will limit the bidding on these properties during Second Chance sales to governmental entities, nonprofits, and owner-occupant families for a to-be-determined time period.
-Similarly, HUD and the GSEs will extend "first look" restrictions to more than 1,200 single-family real estate-owned (REO) properties foreclosed on and not sold at auction. Currently, the "first look" period, exclusive to noninvestors, ranges from 10 to 20 days and will be expanded to 30 days.
-Through targeted education efforts, HUD will promote the sale of distressed single-family notes this fall to nonprofits and community organizations that commit to rehabilitating and reselling the homes to owner-occupants. HUD plans to earmark at least 50% of notes securing 1,700 properties for sale to nonprofits and community organizations during the fall sale, which is a dramatic increase from the previous 10%.
Why it matters: As MBA President and CEO Bob Broeksmit, CMB, noted in a press statement regarding the administration's announcement, "[T]he lack of supply is a huge problem." In recent years, the gap between supply and demand has grown, contributing to historical increases in home prices and housing costs. These dynamics have made it more difficult for a wider set of Americans to sustain affordable housing.
What's next: MBA encourages HUD and FHFA to take these and similar administrative steps to address supply and affordability issues while Congress considers more significant initiatives. MBA will continue to work with the administration, Congress, and all other stakeholders on ways to address these critical supply constraints.
For more information, please contact Pete Mills at (202) 557-2878 or Bill Killmer at (202) 557-2736.
2. Maryland to Issue Guidance on New Law Requiring Review of Alternative Credit Factors
The Maryland Department of Labor Licensing and Regulation is preparing to issue guidance on a recently enacted law (HB1213) that requires lenders to consider alternative methods of evaluating a mortgage or consumer credit applicant's creditworthiness. HB1213 will require lenders to consider an applicant's history of rent and utility payments, school attendance, and work attendance if provided by the applicant and verifiable. MBA has been in contact with the DLLR and the GSEs to express the industry's concern regarding accounting for information that might have a limited effect on an applicant's ability to repay, or might not be an acceptable underwriting for the GSEs, FHA, Department of Veterans Affairs or Rural Housing Service loan.
Why it matters: School and work attendance are not considered in an automated loan evaluation and would require lenders to use a manual underwriting process when an applicant provides verifiable evidence of this information. However, it is not clear that the agencies would accept some of these factors as part of any manual underwriting decision. The law creates new litigation risk by failing to provide specifics about how lenders should interpret and weigh such factors in an assessment of an applicant's creditworthiness.
What's next: MBA will continue to work with the Maryland DLLR and will advocate for a process that limits any potential negative impact to the real estate finance industry. MBA encourages members operating in Maryland to begin incorporating protocols for documenting their consideration of these nontraditional items in their underwriting processes ahead of the new law's Oct. 1 effective date.
For more information, please contact Kobie Pruitt at (202) 557-2870.
3. Upcoming MBA Education Webinars on Critical Industry Issues
MBA Education continues to deliver timely programming that covers the spectrum of challenges, obstacles and solutions pertaining to our industry. Below, please see a list of upcoming webinars – which are complimentary to MBA members:
Budgeting and Financial Planning for Non-Believers – September 9
Examiner Expectations for Risk Management – Data Identification and Classification – September 9
CONVERGENCE: Mayors and Affordable Housing: Perspectives from City Hall – September 16
Today's Borrowers and Their Credit Scores: Findings from a New Research Study – September 21
Introduction and Walkthrough of MISMO's Enhanced Logical Data Dictionary (LDD) – October 6
Increasing Profitability: Transitioning to Delegated Underwriting and Improving Loss Mitigation – October 7
MBA members can register for any of the above events and view recent webinar recordings. For more information, please contact David Upbin at (202) 557-2890.