ULI: Significant Carbon Emissions Cuts from Buildings During Pandemic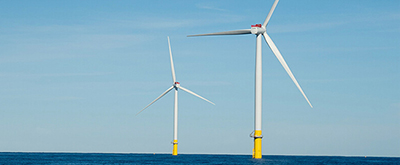 COVID-19 significantly improved commercial building performance last year, reported the Urban Land Institute, Washington, D.C.
In a new report, State of Green, ULI looked at nearly 12,000 properties in 30 countries to measure COVID-19's impact on building performance. It found larger improvements than in previous years, likely due to lower use of properties during the pandemic. Carbon dioxide emissions fell 12.4 percent (compared with a 3.5 percent average fall in previous years), water consumption dropped 8.1 percent, energy consumption fell 12.5 percent, electricity use fell 12.4 percent, natural gas use was down 8.9 percent, landfill waste fell 11.7 percent and waste diversion dropped 6.6 percent last year.
The report said real estate owners took advantage of reduced occupancy during the pandemic to double their energy-efficiency project implementation.
"There's no complacency among the most responsible owners, investors and developers," said Marta Schantz, Senior Vice President at the ULI Greenprint Center for Building Performance.
With many office and retail assets largely unoccupied for much of 2020, the number of environmental, social and governance projects implemented increased significantly, ULI said. The report noted Boston Properties achieved enterprise-level Fitwel Viral Response certification, a program to mitigate virus transmission within buildings. Boston Properties also developed a health security plan focused on air and water quality, physical distancing, cleaning and pandemic-ready provisions.
"Investment in ESG projects was more than matched by a quadrupling of building certifications in 2020, mainly in industrial, office and residential properties," the report said. Leadership in Energy and Environmental Design remains the most common sustainability certification in the U.S., while the Building Research Establishment Environmental Assessment Method accounted for most new certifications in Europe and the National Australian Built Environment Rating System dominates in the Asia-Pacific region.
ULI said some building owners are making strides toward net-zero emissions by acquiring utility-provided green power and buying renewable energy certificates. The report endorsed building electrification as a way to achieve a fully renewable-powered building despite its potential to increase energy consumption in the short term.
Smaller reductions reported from on-site renewables reflect the current challenges of on-site power generation and the significant potential for utilities and off-site power purchase agreements to meet demand for low-carbon electricity, ULI said, noting on-site solar remains a high-priority renewable energy investment strategy.