MBA Path to Diversity Scholarship Program Partner: USMI
The Mortgage Bankers Association's Path to Diversity Scholarship Program recently gained an important partner in U.S. Mortgage Insurers, Washington, D.C.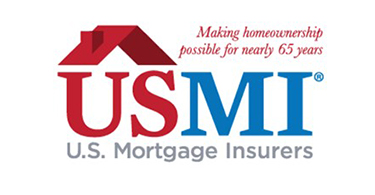 USMI is dedicated to a housing finance system, backed by private capital that enables access to housing finance for borrowers while protecting taxpayers.
MBA NewsLink spoke with Lindsey Johnson, President of USMI, on how the company became involved with the Path to Diversity Scholarship Program.
MBA NEWSLINK: How is USMI addressing diversity, equity and inclusion (DEI) issues, both internally and with its various audiences?

LINDSEY JOHNSON: USMI and our members companies are fully committed to a diverse workforce in the housing finance system and believe that it drives innovation and performance, ultimately allowing our industry to better serve families across the country looking to attain the American Dream of homeownership. In addition to employee-led resource groups to support women, racial minority and LGBT employees, our member companies maintain strategic relationships with various historically black colleges and universities (HBCUs) as pipelines to increase diversity within the ranks of the private mortgage insurance industry.
Further, USMI is committed to promoting sustainable homeownership for communities of color in order to close the racial wealth and homeownership gaps. USMI recently joined a coalition of leading trade associations, including the Mortgage Bankers Association, and consumer advocate organizations in the "Black Homeownership Collaborative" to advance policies designed to increase Black homeownership by 3 million net new homeowners by 2030.
NEWSLINK: How did USMI become interested in partnering with the MBA Path to Diversity Scholarship program?
JOHNSON: USMI fully recognizes the need and is committed to increasing diverse representation within the mortgage banking community and, while each private mortgage insurer has its own initiatives, our members believe it is important to engage on these issues as an industry to make a greater impact.
Similarly, USMI appreciates our collaboration with MBA on numerous public policy initiatives over the years and the crossover in our memberships, so partnering on the Path to Diversity Scholarship Program was a natural fit. It will take all of us to address these issues of diversity in the workforce and ultimately, to increase minority homeownership—and we will be more successful when we collaborate and support each other's efforts to have the greatest impact.
Helping mortgage professionals to access MBA courses and work toward industry designations such as the Accredited Mortgage Professional (AMP) and Certified Mortgage Banker (CMB®) is a valuable tool to promote networking opportunities and career advancement.  As the demographics of homebuyers continue to change and the country becomes more diverse, the mortgage banking industry will be better equipped to serve these borrowers if the workforce more resembles the country as a whole.
NEWSLINK: What do you see as the main strengths of the partnership?
JOHNSON: The Path to Diversity Scholarship Program has a strong track record of increasing diverse representation in the housing finance system by supporting mortgage professionals seeking to expand their skillsets and advance their careers. Having granted nearly 200 scholarships last year and aiming to increase that number in 2021, the Path to Diversity Scholarship Program is a tried-and-true DEI workforce initiative. This partnership allows USMI to leverage our resources to maximize our impact and build on the success of the Path to Diversity Scholarship Program. By working with the MBA and other industry stakeholders through this scholarship program, we collectively can make a real impact on workforce development and diversification.
About the MBA Path to Diversity Scholarship Program

The Path to Diversity Scholarship Program recognizes existing industry professionals who are seeking to advance their careers through continuing education. Recipients receive a voucher to cover course registration fees, up to a maximum of $2,000, for popular MBA Education courses and designation programs. This education opportunity enables employees from diverse backgrounds to advance their professional growth and career development.
MBA recognizes that a strong, responsible and sustainable real estate finance industry requires a workforce that is reflective of our society at large.
For more information about the Path to Diversity Scholarship Program, click here.