People in the News Sept. 30, 2021
CBRE Names Rachel Vinson Global Chief Operating Officer for Capital Markets

CBRE, Dallas, appointed Rachel Vinson as Global Chief Operating Officer for Capital Markets. She lead the operations of CBRE's global Capital Markets business, consisting of Property Sales, Debt & Structured Finance and Capital Advisors—the firm's investment banking division.
Vinson has more than 17 years of experience with commercial real estate and financial organizations. She previously led CBRE's Americas Advisory Finance organization for the past two years and will continue to support this team during a transitionary period, until a new leader is announced. Prior to rejoining CBRE in 2019, she spent six years with Barings Multifamily Capital, LLC, where she elevated to President overseeing strategic direction and operations for the loan origination and servicing company.
Vinson replaces Kevin Aussef, who has been appointed Chief Operating Officer for CBRE's Americas Advisory business.

Chris Knapp Joins Draper and Kramer Mortgage Corp. as Executive Vice President
Draper and Kramer Mortgage Corp., Downers Grove, Ill., named Chris Knapp as executive vice president of business development, responsible for the company's recruiting and expansion efforts, improving loan origination and operational efficiencies and advising the leadership team on strategic decisions while also continuing his career as a top loan originator.
Prior to joining DKMC, Knapp served in executive roles for two of the nation's other top mortgage lenders. Before that, he owned and led his own mortgage company for more than eight years.

Plaza Home Mortgage Names Michael H. Wilson CIO
Plaza Home Mortgage Inc., San Diego, named Michael H. Wilson Chief Information Officer, responsible for strategic planning, oversight and the improvement of Plaza's technology activities. In addition, he will oversee Plaza's data center, drive development and implementation of new systems and applications, ensure that Plaza's hardware, software and web systems are efficient and secure and oversee IT.
Wilson joins Plaza from Zense, a technology start-up he co-founded that uses AI and blockchain to provide universal credit validation. Prior to Zense, he was Vice President of IT Operations and Chief Information Security Officer of Impac Mortgage Corp. Previously, he was Senior Vice President of IT Operations for loanDepot and Vice President and Chief Information Officer with Option One Mortgage. Earlier in his career, Wilson held a series of senior-level technology and consulting positions in the aerospace, retail, non-profit and manufacturing industries.

JLL Promotes Luke Vanderpoel to Co-Lead Freddie Mac Platform
JLL, Chicago, appointed Luke Vanderpoel Senior Managing Director and co-lead of the company's Freddie Mac platform alongside Senior Managing Director Steve Henderson.
Vanderpoel has nearly 20 years of experience in commercial real estate with a specialization in Agency debt and Freddie Mac loan programs. Over the course of his career, he's been involved in more than $25 billion of commercial real estate transactions, including Freddie Mac originations. He began his career as a Production Analyst with HFF, which was acquired by JLL in 2019.

FHFA Appoints Andre Galeano, Louis Scalzo as Deputy Directors
The Federal Housing Finance Agency announced Andre D. Galeano as the Deputy Director of the Division of Enterprise Regulation. Louis "Lou" Scalza will serve as the Acting Deputy Director of the Division of Federal Home Loan Bank Regulation. Both will oversee and direct all examination activities, including the development of examination findings and preparation of annual examination reports for their respective regulated entities.

Galeano has worked at FHFA and one of its predecessor agencies for nearly 20 years, after having originally trained as a bank examiner at FDIC. During his tenure at FHFA, he served as the Agency's Associate Director for Credit Risk and as Examiner-in-Charge of Fannie Mae, before becoming an Associate Director for Examinations and then Deputy Director of DBR in 2017.
Scalzo has more than 30 years of financial institution examination experience. He also began his examination career at FDIC, before moving to the Federal Housing Finance Board in 2004. He first served as Examiner-in-Charge at the FHLBank of Indianapolis, then led the development of examination and supervisory guidance in DBR's Policy and Program Development Unit. He established and managed FHFA's Office of Quality Assurance prior to becoming Associate Director for Examinations in DBR in 2012.​

First American Financial Corp. Names Lisa Cornehl Chief Legal Officer
First American Financial Corp., Santa Ana, Calif., named Lisa Cornehl senior vice president and chief legal officer, responsible for setting the company's legal strategy and overseeing its legal affairs. She previously served as deputy general counsel, litigation and as chief privacy officer.
Since joining First American in 2011 as senior litigation counsel, Cornehl has earned a growing set of responsibilities. She was promoted to deputy general counsel, litigation in 2015 and was appointed chief privacy officer in 2018. Earlier in her career, she worked for an international law firm.

Promontory MortgagePath Promotes Bryan DeShasier to CAO, Names Helen Placente Managing Director of National Credit Operations
Promontory MortgagePath LLC, Danbury, Conn., promoted Bryan DeShasier to Chief Administrative Officer and hirted Helen Placente as Managing Director of National Credit Operations.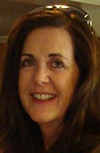 Prior to his promotion, DeShasier was Managing Director of Product and Process. In addition to his work on the company's point-of-sale technology, he was instrumental to development and launch of Transform, the company's service delivery model. He played a key role in launching Promontory MortgagePath's initiative to support community development financial institutions' and minority depository institutions' efforts to expand access to credit and homeownership in underserved communities.
Placente has more than 25 years of experience in the mortgage banking industry. Most recently, she served as Senior Vice President of Servicing Management at Freedom Mortgage Corp. She also served as Vice President of Wholesale at Mr. Cooper, where she monitored underwriting processes and was the business lead for pre- and post-funding in the quality control department. She has also held executive-level positions in mortgage servicing and originations, non-retail lending, quality assurance and risk management for Caliber Home Loans, TIAA Bank (formerly EverBank) and Aurora Bank.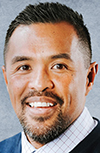 Irwin Laroza Joins Marcus & Millichap Capital as Senior Director in Salt Lake City
Marcus & Millichap Capital Corp. hired Irwin Laroza as a senior director in Salt Lake City. He will focus on securing debt and equity financing for commercial real estate owners and developers through life insurance companies, banks, pension funds, conduit lenders, debt funds and other private lending sources and government-sponsored entities.
Most recently, Laroza was a Small Business Administration business development officer with Meadows Bank in Las Vegas. A veteran commercial real estate lending professional, he has held positions with a number of high-profile lending institutions over the past 15 years, including Chase Bank, Wells Fargo and Zions Bank.

Embrace Home Loans Hires Kim Castiglioni as VP of Market Growth, National Condo Program Manager
Embrace Home Loans, Middletown, R.I., named Kim Castiglioni vice president of market growth and national condominium program manager, responsible for expanding the company's retail mortgage sales team in the Southeast U.S., developing strategic alliances with prospective clients, and leading Embrace's growth strategy for condominium and cooperative property financing nationwide.
Castiglioni is a 30+-year mortgage industry veteran. She spent the bulk of her career at Wells Fargo Home Mortgage, most recently as the company's vice president and national condominium manager. She previously held other leadership roles at Wells Fargo, including vice president, national strategic alliances manager and vice president, regional sales manager.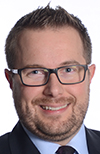 Panorama Mortgage Group Names Ryan Kerian as Chief Compliance Officer, General Counsel
Panorama Mortgage Group, Las Vegas, named Ryan Kerian chief compliance officer and general counsel, responsible for aligning legal, compliance and operational functions, while driving overall growth of the company. He is also responsible for protecting the interests of both the company and its clients as technology advances and demographics rapidly change.
Kerian joined PMG in August and has more than 15 years of experience and has held a variety of leadership positions both within and outside of the mortgage industry. He previously served as chief administrative officer and general counsel for GoPrime Mortgage, where he managed operations, resource allocation and budgeting while helping to develop the company's strategic vision. He also served as deputy general counsel for Celebrity Home Loans, where he had wide-ranging responsibility for corporate governance, contract and vendor management, employment, compensation, risk, licensing and litigation matters.
Consumer Financial Protection Bureau Announces New Advisory Committee Members
The Consumer Financial Protection Bureau announced appointment of new members to the Consumer Advisory Board, Community Bank Advisory Council, Credit Union Advisory Council and Academic Research Council. These committee members will advise Bureau leadership on a broad range of consumer financial issues and emerging market trends.
Consumer Advisory Board
• Leigh Phillips (Chair), President and CEO, SaverLife (San Francisco)
• Joaquin Altoro, Chief Executive Officer, Wisconsin Housing & Economic Development Authority (Madison, Wis.)
• Lorray Brown, Attorney/Consumer Law Attorney/Co-Director, Michigan Poverty Law Program (Ypsilanti, Mich.)
• Louis Caditz-Peck, Director, Public Policy, LendingClub (San Francisco)
• Stephanie Carroll, Directing Attorney, Consumer Rights & Economic Justice, Public Counsel (Los Angeles)
• David Ehrich, Executive Director, AIR – Alliance for Innovative Regulation (Washington, D.C.)
•           Laurie Goodman, Director, Housing Finance Policy Center, Urban Institute (Washington, D.C.)
•           Margaret Libby, Founder and CEO, MyPath (San Francisco)
• Andres Navarrete, Executive Vice President, External Affairs, Capital One (McLean, Va.)
• Beverly Ruggia, Financial Justice Program Director, New Jersey Citizen Action (Newark, N.J.)

•           Faith Schwartz, President, Housing Finance Strategies, LLC (Austin, Texas)
• Ky Tran-Trong, Vice President and Associate General Counsel, Visa (Washington, D.C.)
• Pete Upton, Executive Director, Native360 Loan Fund, Inc. (Grand Island, Neb.)
• Mae Watson Grote, Founder and CEO, Change Machine (Brooklyn, N.Y.)
Community Bank Advisory Council
• John Buhrmaster (Chair), President and CEO, First National Bank of Scotia (Scotia, N.Y.)
• Barry Anderson, President – Chief Operations Officer, F&M Bank (Edmond, Okla.)
• Mary Buche, Senior Vice President/Consumer Lending Relationship Manager, Bank of Labor (Olathe, Kan.)
• Ronette Hauser-Jones, Mortgage Division President, Great Plains Bank (Oklahoma City, Okla.)
• Todd McDonald, Senior Vice President/Board Director, Liberty Bank & Trust Company (New Orleans)
• Rebecca Melton, Senior Vice President/Chief Credit Officer, The National Bank of Blacksburg (Blacksburg, Va.)
• Kristina Schaefer, General Counsel & Chief Risk Officer, Fishback Financial Corporation/First Bank & Trust (Brookings, S.D.)
• Michael Tucker, Chief Executive Officer, Greenfield Cooperative Bank (Greenfield, Mass.)
Credit Union Advisory Council
• Jose Iregui (Chair), Vice-President of Consumer Lending, Langley Federal Credit Union (Newport News, Va.)
• Michael Daugherty, President, Community Plus Federal Credit Union (Rantoul, Ill,)
• Monica Davis, Senior Vice President Risk Management, Union Square Credit Union (Wichita Falls, Texas)
• Michelle Dwyer, President/CEO, Franklin First Federal Credit Union (Greenfield, Mass.)
• Jeff Ivey, President/CEO, River City Federal Credit Union (San Antonio, Texas)
• Jeremiah Kossen, President/CEO, Town and Country Credit Union (Minot, S.D.)
• Michael Levy, General Counsel, Travis Credit Union (Vacaville, Calif.)
• Deborah Wreden, EVP, Product & Delivery Strategy, Virginia Credit Union (Richmond, Va.)
Academic Research Council
• Vicki Bogan (Chair), Associate Professor, Cornell University (Ithaca, N.Y.)
• Mathieu Despard, Associate Professor, University of North Carolina at Greensboro (Greensboro, N.C.)
• Eric Johnson, Norman Eig Professor of Business, Columbia University (New York)
• Michael Staten, Professor and Associate Dean, University of Arizona (Tucson, Ariz.)
• Anthony Yezer, Professor of Economics, George Washington University (Washington, D.C.)
HUD Appoints New Members to Housing Counseling Federal Advisory Committee
HUD appointed six new members to its Housing Counseling Federal Advisory Committee, and re-appointed two current members. HUD also said it will expand the committee to 12 members.
The following new members of the Committee announced today will serve three-year terms:
• Ibijoke Akinbowale, Director, National Community Reinvestment Coalition Housing Counseling Network
• Lawrence Batiste, President, Batiste Premier Realty
• Carol Ann Dujanovich, Vice President and Director of Operations, 1st Nations Reverse Mortgage
• Marcia Lewis, Deputy Executive Director – Change Management, Indianapolis Housing Authority
• Bill Sevilla, Director, Community Development and Asset Building, Centro Campesino; and
• Tony Walters, Executive Director, National American Indian Housing Council.
These newly appointed members are joined by the following Committee members who have been re-appointed for additional three-year terms:
• Patricia Arvielo, President and Co-Founder, New American Funding; and
• Paul Yorkis, President, Patriot Real Estate.